Kōrero between the E Tū Whānau team at Te Matatini 2023 and a steady stream of visitors to our tent was insightful, thoughtful, and overwhelmingly positive.
"Everyone," said one visitor, "needs E Tū Whānau in their lives."
Throngs of people came through the E Tū Whānau tent over the four days of the event. Some people returned to talk discreetly with kaimahi, disclosing their own struggles with whānau violence. They left with practical ideas for coping with their situations. Most importantly, they also left with an ongoing connection to our kaimahi and kaupapa, a connection they can return to whenever they feel the need.
Whānau were attracted to the vibrant atmosphere and resources produced by E Tū Whānau, impromptu waiata sessions, and the warm manaaki shown by our kaimahi. Some took the opportunity to sign the E Tū Whānau Charter of Commitment and many others signed up to receive our regular pānui.
The photobooth was also a big hit at Te Matatini 2023. Large numbers of whānau posed within the E Tū Whānau picture frame, then stayed on to kōrero about our kaupapa and the issues we're trying to address.



Thousands E Tū Whānau resources, including Our Ancestors booklet and the six E Tū Whānau Values pukapuka were shared, but only after kōrero with whānau about the kaupapa and how these taonga can support change.
Resources that support whānau
A wahine Māori now living in Sydney was "very impressed" that we make pukapuka about our six E Tū Whānau values freely available to whānau, offering them "something from the heart."
"I think we should all take a moment to look at these pukapuka because I truly believe that together we can work through all our problems."
A wahine based in Brisbane was taking some booklet sets back to enrich the lives of whānau who are separated from te ao Māori.
"They're lost," she said.
Others at Te Matatini 2023 spoke of flourishing within te ao Māori.
One wahine said she was particularly interested in our core values "because they sit at the base of Māoridom."
"We've got our whakapapa that brings to us a long line of intergenerational knowledge and its these principles that are passed down to us."
Many took the time to talk in depth about E Tū Whānau and their own experiences of moving away from violence toward Māori values, practices, and ways of being.
Another tāne had what he described as a "light discussion about violence and how to address it." He felt that E Tū Whānau was a safe place to have an open kōrero about violence which, he said, is where the healing starts.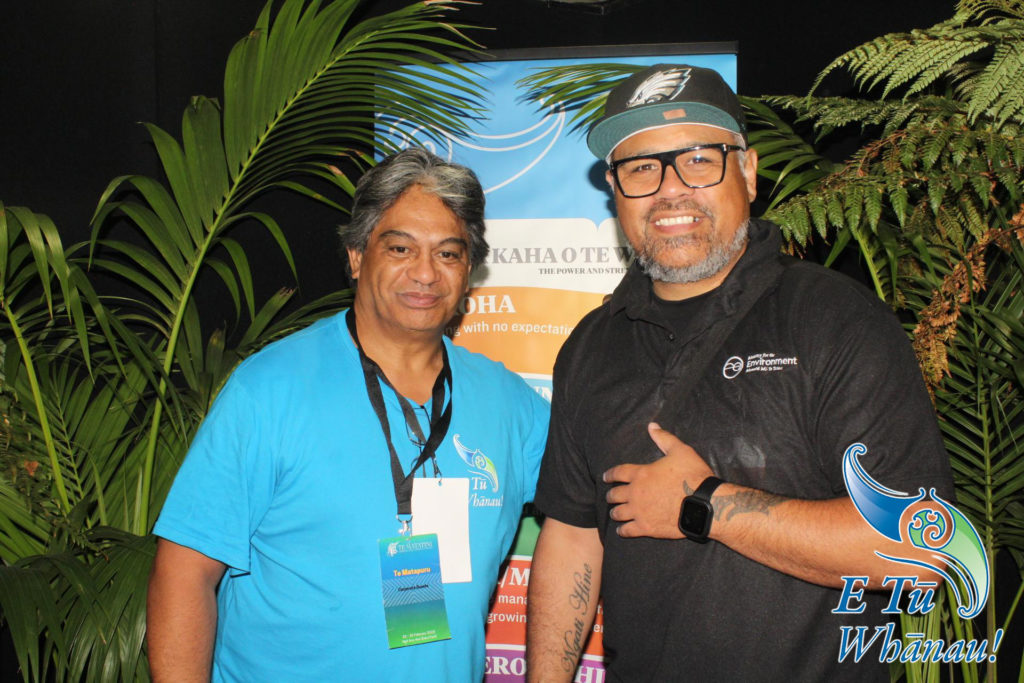 E Tū Whānau warmly received at Te Matatini 2023
Kaimahi Keelan Ransfield was moved by the enthusiasm whānau had for our kaupapa.
"We had many rich kōrero. They highlighted a need, a thirst even, for what E Tū Whānau and similar kaupapa are offering."
Minister for the Prevention of Family and Sexual Violence, Hon Marama Davidson summed it up during her visit to our tent at Te Matatini 2023. She said that te ao Māori, tikanga, mātauranga Māori and whakapapa were "the solution to living safe, loving lives."
Referring to Our Ancestors booklet and resources on each of the E Tū Whānau values, she said these were tools handed down through the generations by tūpuna.
"Community-led, whanau led; that's the way we interrupt intergenerational violence with intergenerational aroha."

Hon Marama Davidson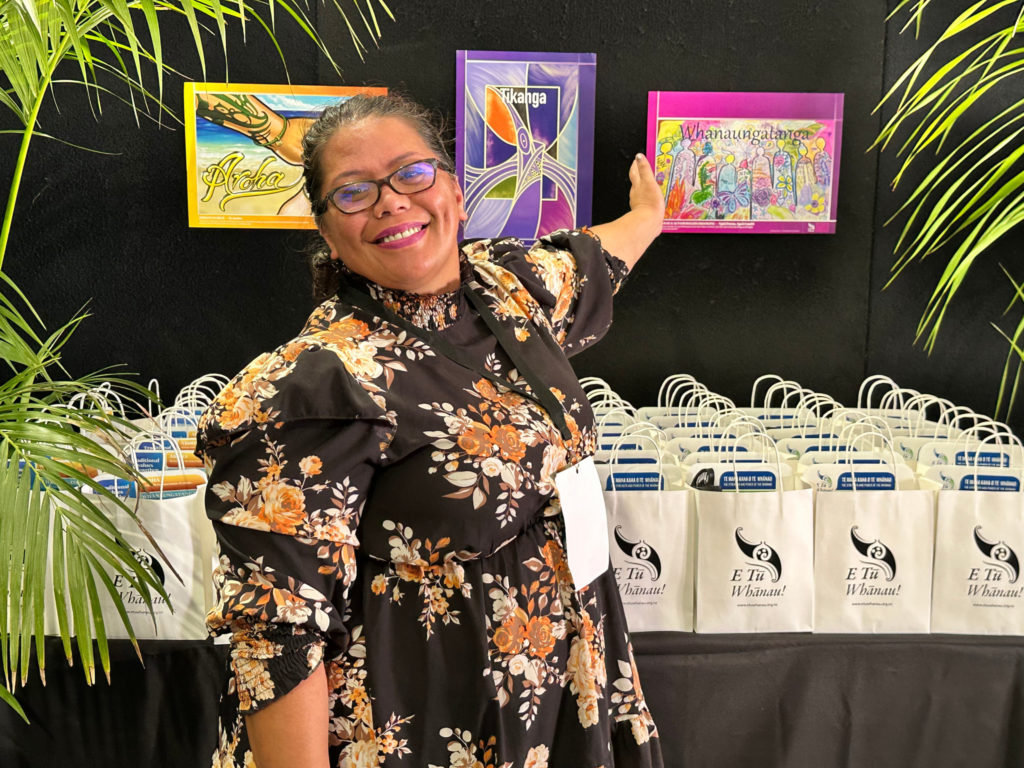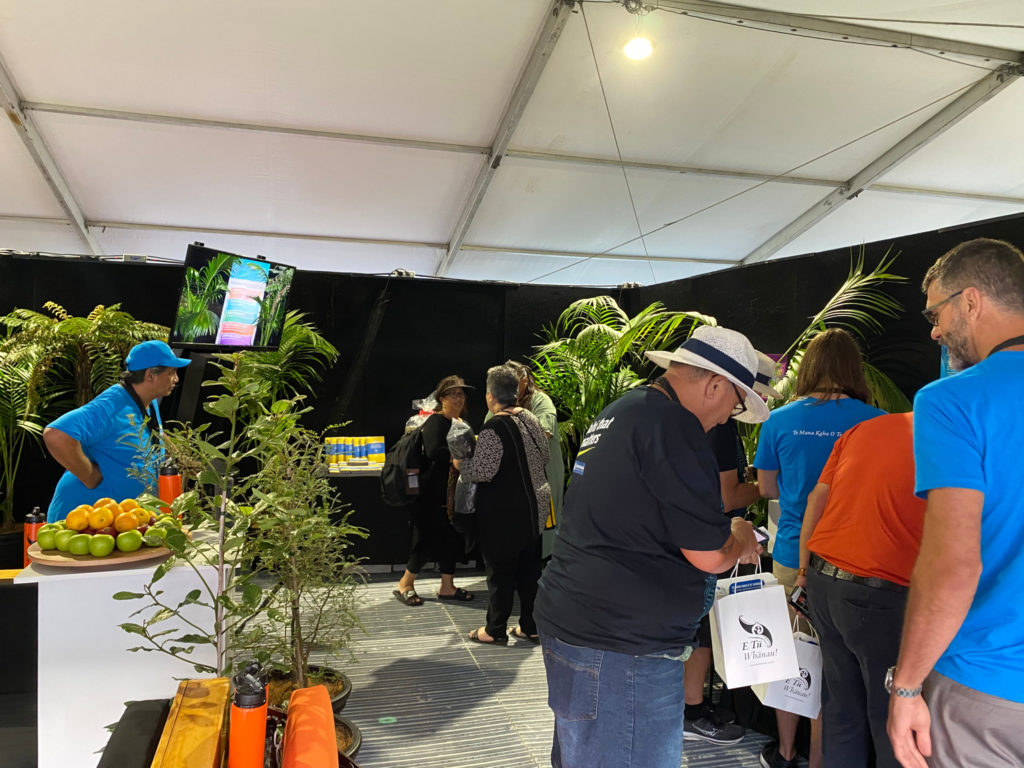 Want to know more about E Tū Whānau?
Read about E Tū Whānau kaupapa, vision, and Mahere Rautaki (Framework for Change) 2019 – 2023.
Join the E Tū Whānau communities on Facebook, Instagram and YouTube.