Giving with no expectation of return
---
Through words and actions, strong whānau let each member know that they are loved and appreciated on a daily basis.
Aroha is all about giving unconditionally. It is the basis of whānau that are strong and in which people can live with a clear sense of identity.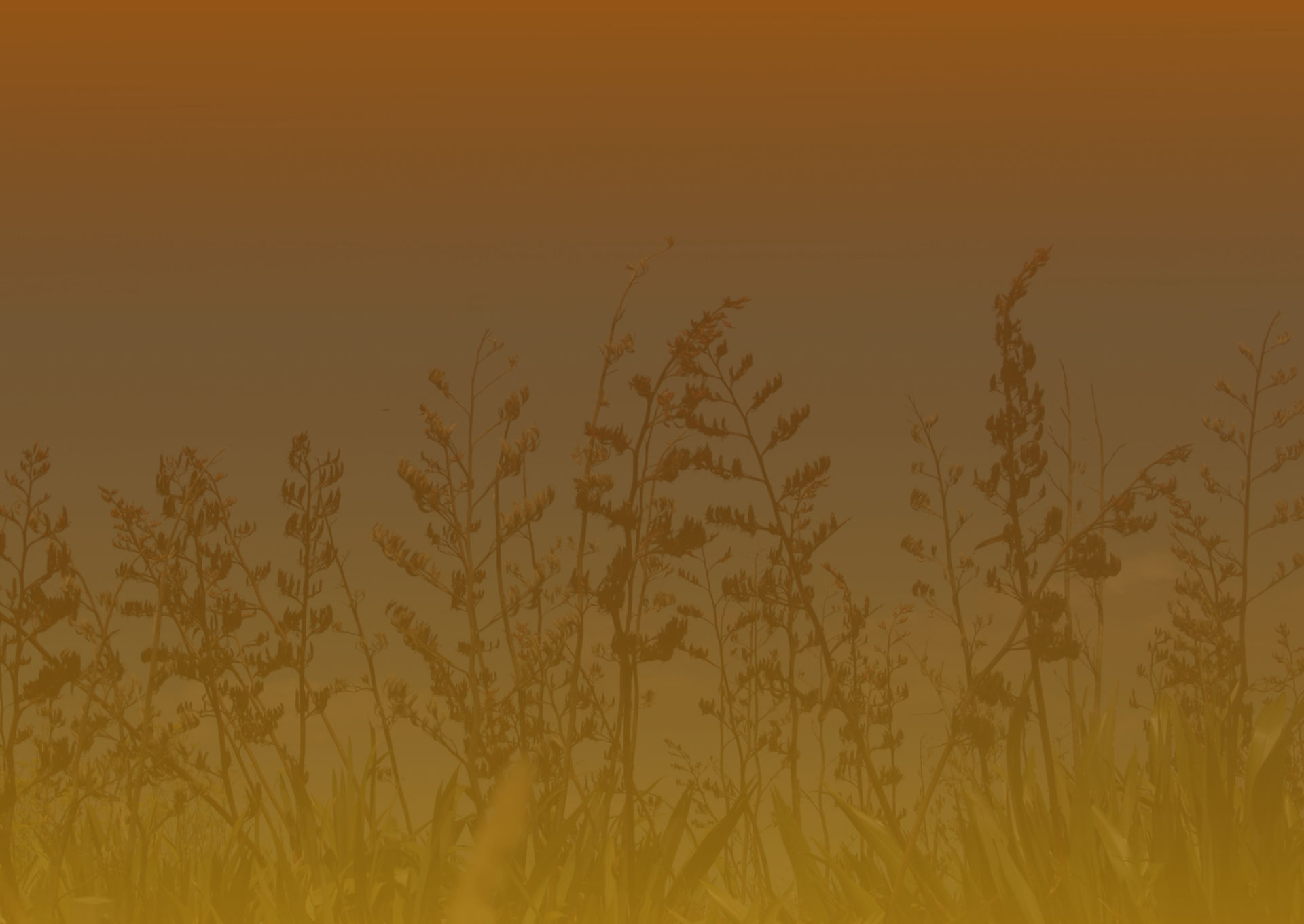 Tauawhitia ai koe
Wrap your whānau in your loving and protective embrace
What is Aroha?
"It is like breathing in all the mamae, hurt and worries of another person, and breathing out love, joy, hope."
"The birth of my son, my partner's pregnancy, and providing for my whānau."
"Hanging out with cousins, being together, and feeling loved and supported."
"Live life with a generous and humble spirit."
"Do things from the bottom of your heart without expecting anything in return."
"Accept people as they are – do not judge the person, only their actions."
"In times of trouble, help others find their hope and direction – everyone has the spark of greatness within them."
---
Tohu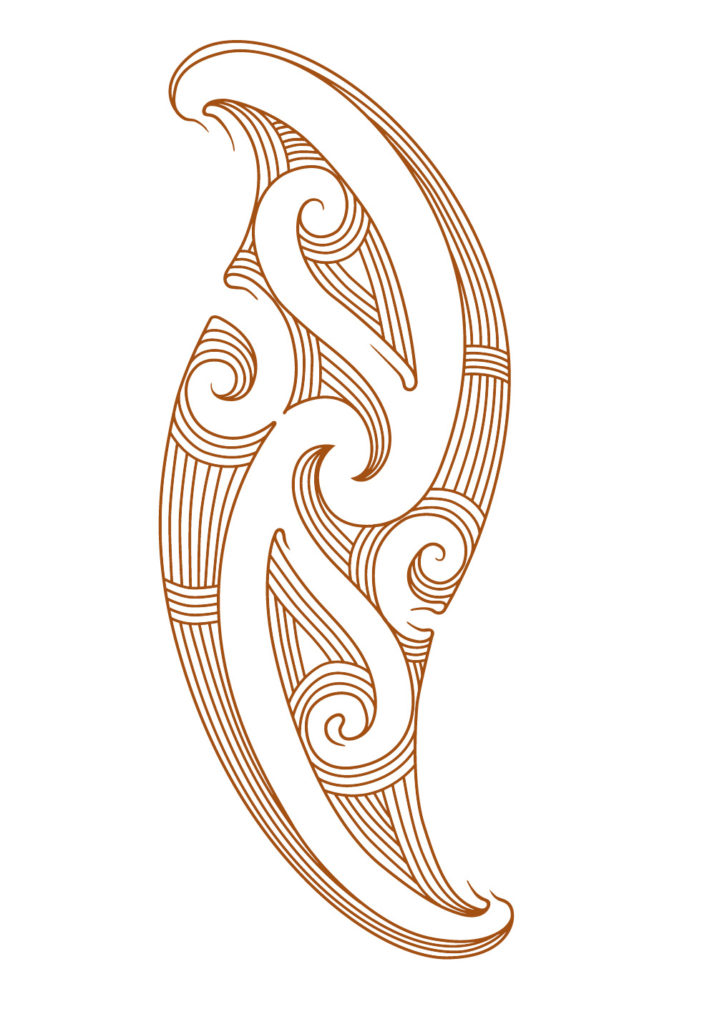 In this tohu there are two different kowhaiwhai that merge to make a rauru, or spiral design, at the centre. This represents two different entities coming together on common ground through love and understanding.
The rauru can also trace its origin back to Ranginui and Papatūānuku, depicting the loving embrace of the two. From this, all life is created.
---
Resources based on Aroha
E Tū Whānau has developed a number of resources to support whānau exploring and deepening their connection with Aroha.
Printed resources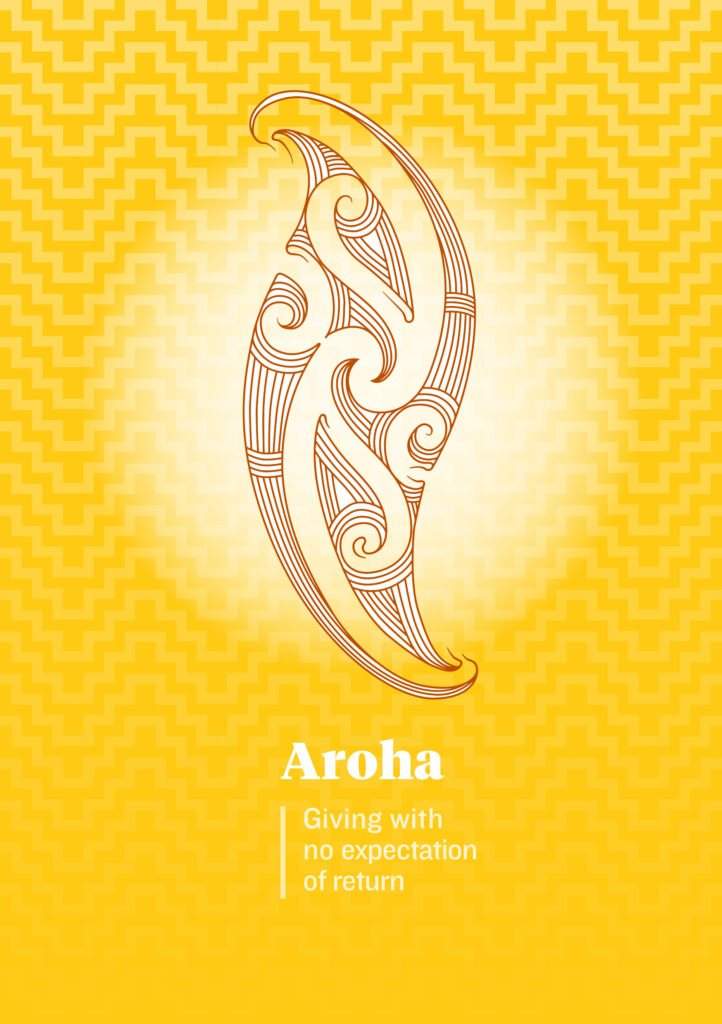 Aroha – this downloadable booklet is one in a series which explores the six E Tū Whānau values.
Sets of the whole series of booklets will be available for ordering in early 2023.
Activities for whānau support whānau to reconnect with Aroha and to explore other areas that strengthen and build mana.
Video resources
Visual resources which take a look at Aroha in action include:
---
Want to know more?
Explore the range of E Tū Whānau resources designed to support positive transformations in whānau, hapū and hapori.
Read about E Tu Whanau, how the kaupapa includes refugees and migrants, or stories of positive change and growth from whānau across Aotearoa.