Eighteen-year-old Maioha Panapa lives in Hamilton but, like her fellow E  Tū Whānau Song Competition 2017 winners, her heart lies in the East Coast.
That longing was the inspiration for her song, Home.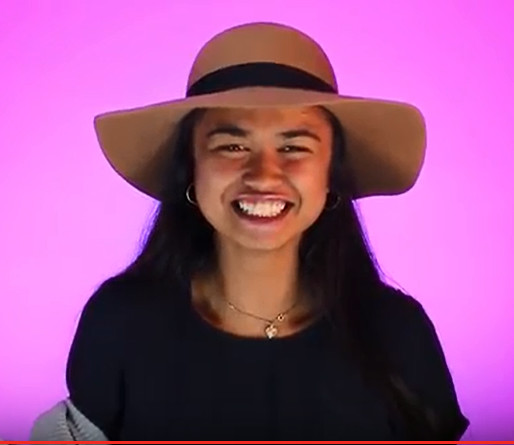 "I have whānau here on my father's side but Gisborne is still home, and I was having strong withdrawal from home at the time."
Her prize winning waiata started life as an assignment for an original composition course during her final year at Tai Wānanga ki Ruakura.
Her teacher gave her an "excellent" and this further encouraged Maioha to pursue her love of music and theatre.
Maioha's now a first year BA student at Waikato University studying arts and theatre, te reo Māori and tikanga.
Looking to the future
She says that her success in the song competition is helping her focus on where she needs to be.
"I'm angling towards musical theatre, I think.  I'm such a theatre freak."
The warm and colourful video for Home is a good vehicle for Maioha's talents as a performer as well as a singer/songwriter.
It's a collaboration with old school friend, photographer and filmmaker, Nopera Watene.
Huge support from family
Clips of Maioha singing are interspersed with shots of different kinds of people of all ages.  They're dancing, laughing and generally having fun together, and looking very much like whānau.
"They're not actually my own family.  They were all away when we were making it but Nopera's parents and sisters are in it though, as well as some of our friends."
Feedback from her immediate family has been "the huge-est support ever."
Maioha says she's also grateful for the support of her current teachers and a particular teacher at her previous kura who really encouraged her to develop her talents.
"She made me understand that the only person who was going to hold me back was myself so why not have a go."
Listen and watch Maioha's prize winning performance here
Check out the interviews with first prize winner East Coast Breevaz and second prize winner Tommy Waititi.