Les Hokianga and an extended whānau of like-minded whanaunga and friends are spearheading a waiora revolution among less affluent whānau in Hawkes Bay.
Founded by Les and supported by E Tū Whānau since 2014, Hikoi4Life is a grassroots hauora kaupapa to uplift and awhi whānau by promoting physical fitness and access to health care and employment.
The initiative welcomes whānau of all ages, cultural backgrounds, and fitness levels to train at their own pace in an inclusive, non-judgmental environment.
Based on a similar moemoeā and shared values, the long-term partnership between E Tū Whānau and Hokoi4Life continues to deliver significant health, employment, and other benefits to those who most need them.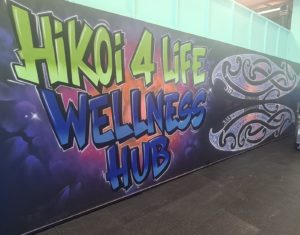 Following the recent opening of Hikoi4Life Wellness Hub in Hastings, the kaupapa now also offers onsite medical and psychological expertise from Māori practitioners, as well as dedicated E Tū Whānau and administration spaces.
Sticking with whānau to find solutions
By getting whānau fit and work-ready for jobs with trusted partners in the local horticultural and building industries, and supporting their transition into new working environments, Hikoi4Life is helping to increase prosperity within the community.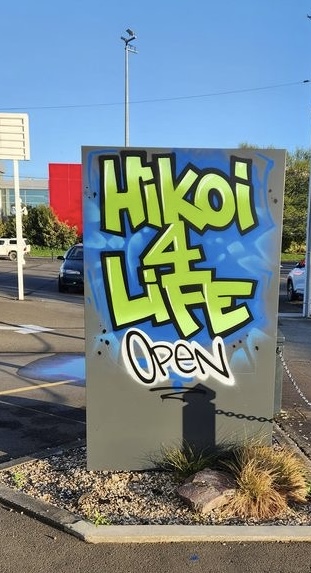 Fitness, health and mahi are the cornerstones of positive, intergenerational change. By focusing on these, Hikoi4Life is changing and – literally saving – lives.
"Many whānau come to us in a state of pōuri, distrust, darkness and despair because they've always been told they're no good and they've come to believe it. But we value them, we can connect with them.

We may not have all the answers, but we can guarantee that we'll stick with them to find solutions to their challenges for as long as they want us to," says Les Hokianga.
Everyone is whānau at Hikoi4Life Wellness Hub
The new Hikoi4Life Wellness Hub is a tribute to the success of a kaupapa that comes from – and understands – the community it serves.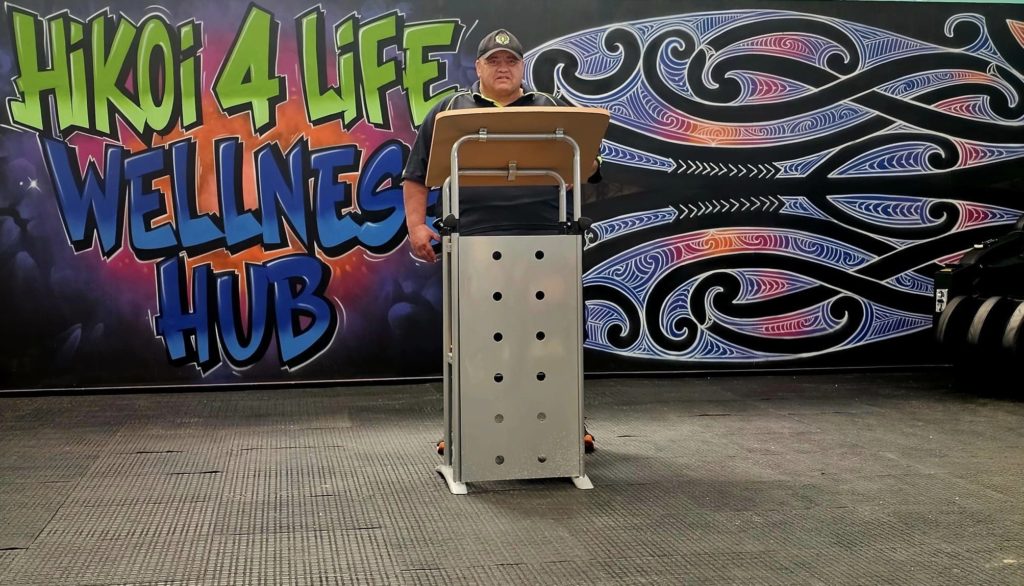 "Everyone who walks through the door is whānau to us. We know their koro, their cousins, or we have friends in common from way back. We understand the issues they're dealing with because we've been there ourselves." Les Hokianga
The path Les took to personal fitness and community mahi began with the tragic and untimely death of his father from Type II Diabetes in 1999. Aged only 49, he was obese and unfit.
Les decided to take responsibility for his own health by changing his diet and working out.
He knew many whānau in his job-scarce community who would benefit by making similar changes but didn't know where to start. The idea of an affordable community gym where no one felt whakamā began to form, and in 2008 the first Hikoi4Life gym opened its doors with support from Kahungunu Hikoi Whenua.
Grounded in manaakitanga, whanaungatanga, kōrero awhi, and arohatanga, Hikio4Life has grown over the last 14 years. Beginning as a low-cost gym that quickly gained 1500 members, today it is a holistic taha Māori provider of health and community services.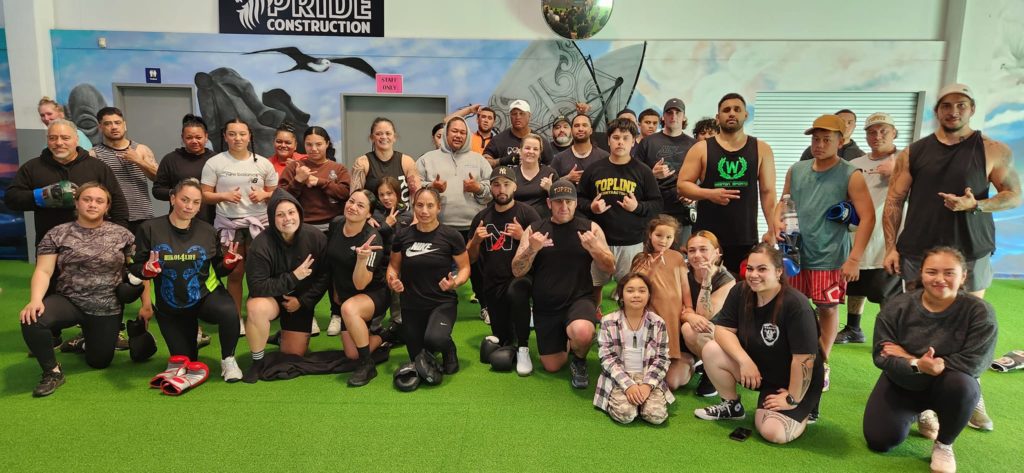 Holistic health care offered at Hikoi4Life Wellness Hub
The new Hub offers a wide range of services, all provided by a highly skilled team of Māori health practitioners.
"We wanted our community and our families to have access to the same opportunities and facilities to heal themselves as other people have in society," says Les.
The busy gym remains at the heart of the complex, but members now have access to a trained addiction practitioner working full time at the Hub as part of a mental health programme run in association with tuakana partner, Te Taiwhenua o Heretaunga.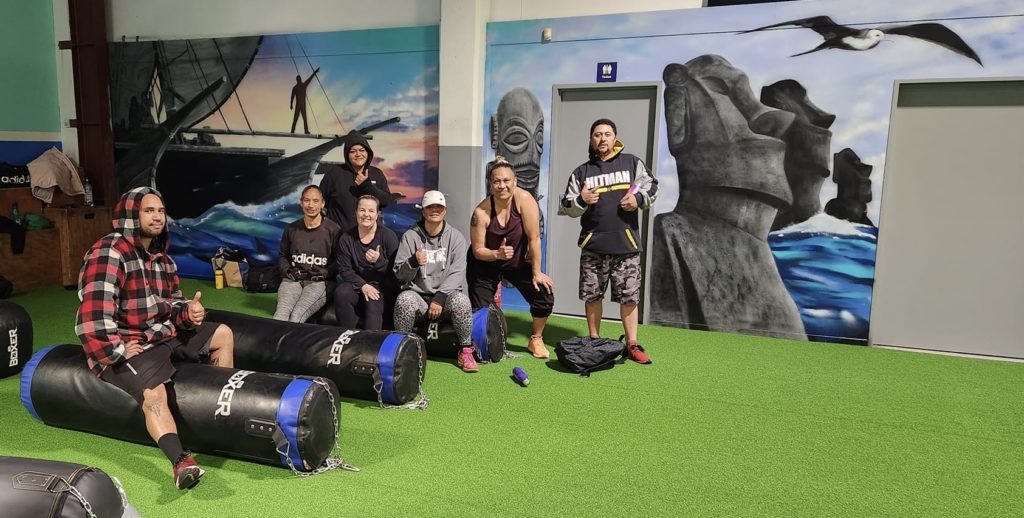 Funded through Hikoi4Life's kaupapa hauora and social services relationship with Te Aka Whai Ora and MSD, a midwife, social worker, and counsellor are onsite. They also arrange online sessions for clients with a Māori clinical psychologist as needed.
"This team is a game changer. They're highly skilled, they work together as a rōpu. Their kōrero awhi makes a huge difference to our whānau because they understand the concept of taha Māori," says Les.
Getting fit and work-ready
Expertise in fitness training makes Hikoi4Life the perfect rōpū to support unemployed whānau preparing physically and mentally for work opportunities.
"We help these whānau practice the physical movements they're going to experience on the job. If they're going to be picking apples, for example, we'll have them doing stair climbing, lifting weights and core strengthening exercises," says Les Hokianga.
Significantly, Hikoi4Life involvement doesn't stop at the gym door. The team use their grassroot connections and contacts in the local horticultural and building industries to place whānau in jobs. They also provide ongoing pastoral care until the new employees have settled into their new job.
"We navigate challenges that may be hindering them. If that means getting them to work and back, helping them settle domestic issues or even making sure they've got a full puku and the chance of a good sleep, we'll do it." Les Hokianga
Rangatahi not left behind
Rangatahi have a special place in Les's heart. Supporting and presenting them with opportunities is a priority for him.
Les was particularly impressed by a group of young people from a local alternative education provider, who had recently completed a three-month stint at the Hikoi4Life Wellness Hub.
He'd been quietly observing these rangatahi as they challenged themselves while working out in the gym. Watching them progress physically, mentally, and spiritually has been a highlight of his year.
"They were learning so much about themselves. They began to see their own potential. It's exciting and a great example of how community groups can come together to help raise a child," he says.
Want more?
Read about the early days at Hikoi4Life
Check out the Hikoi4Life Facebook page.