Les Hokianga  is the founder and CEO of Hastings Hikoi 4 Life Wellness Centre. It isn't flash but it is welcoming.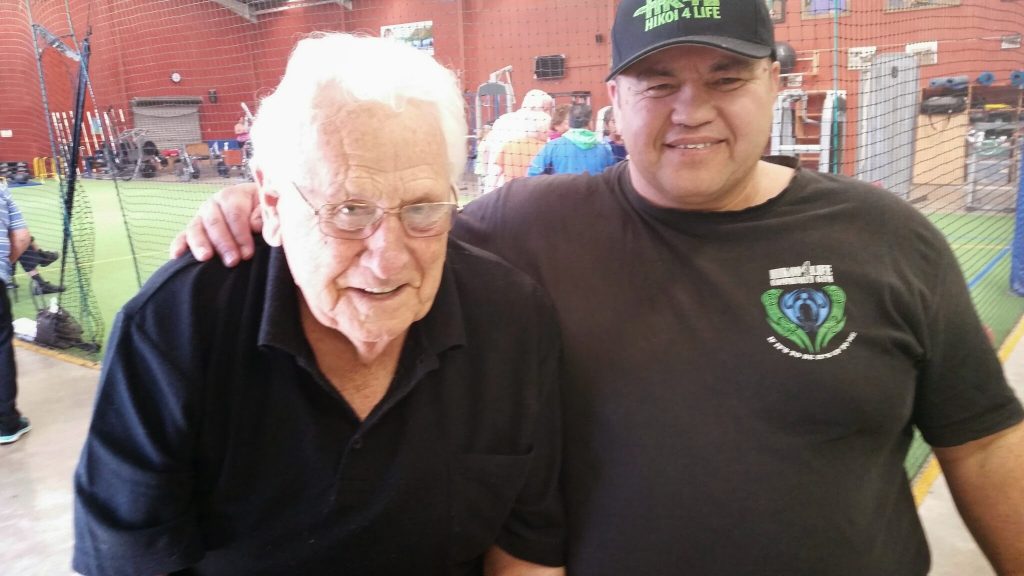 It reaches out to individuals or groups, no matter what their age, size, level of fitness or their situation in life. Kaumatua Frank, caught on camera with Les at the gym (above), is one of the many who benefit from Les's vision to improve life for his community.
Eighty-year-old Frank and his wife Lois are members of the 30-strong Hikoi4Life kaumātua group. Back in the day, when Frank was a foreman at the old Tomoana Freezing works, one of his staff was a bloke called 'Porky', the very same Porky who is now one of the kaumātua group trainers.
"To awhi our kaumātua, Pākehā or Māori, is a privilege," says Porky. "The kaumātua range in age from 70 to an incredible 95 years and they've been coming together as a group three days a week for the last three years. It keeps them fit, they have fun and they stay connected to a community they've contributed so much to over the years."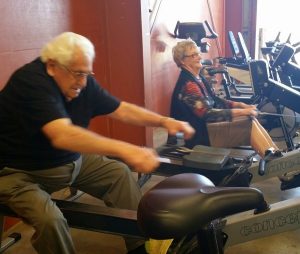 Housed in an old warehouse, Hikoi 4 Life Wellness Centre provides weights and cardio equipment like treadmills, spin bikes, cross trainers and rowing machines. Its indoor basketball court doubles as a space for members to exercise according to their personalised fitness plan.
Commitment to community
Membership is affordable at $25 a year or $2 a session, in part because Les and his staff work twice the hours they're paid for. They do it because they love what they're doing and because they know that so many people want to take responsibility for their own mental and physical health and need the kind of down to earth support the Hikoi4Life team offer.
"We offer whānau something different. No matter who you are or where you come from, you can be yourself here and make the changes you want to make in your life," says Les who, along with other members of his team, has had his own battles with weight and fitness. Les knows the challenges and what can be achieved. He lost 20 kilos since 2008.
That was when he decided obesity and ill health were not for him.  He's been an inspiration to people like Keith Wairama who credits Hastings Hikoi4Life Wellness Centre and his personal trainer Darryl Mohi, with nothing less than changing his life.
"Challenge your mind and the rest will come"
Keith Wairama is another huge fan of  the Hikoi4Life Wellness Centre and his personal trainer Darryl Mohi, who he credits with nothing less than changing his life.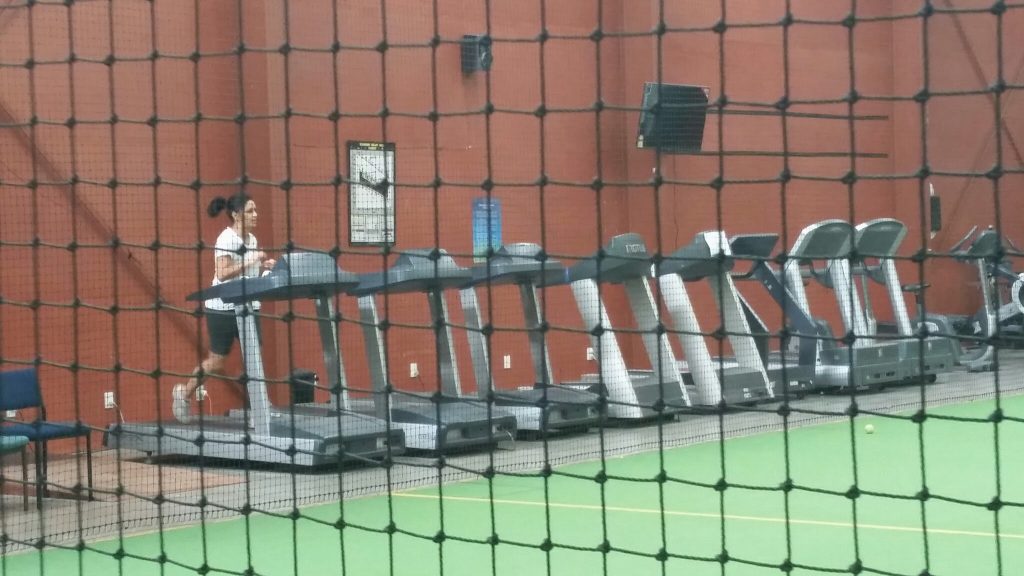 In February the 43-year-old chef was overweight, unemployed and depressed, caught in a downward spiral that threatened to lock him into hopelessness. Sitting around at home eating too much of the wrong things wasn't helping.
"I thought I was in the 'too hard basket' because I was big. Darryl challenged me to change my negative ways of thinking and believe in myself. He taught me that healthy eating and exercise are important but it's your mental attitude that's vital," he said.
Darryl remembers Keith turning up for his first big fitness challenge,  a 45 km bike ride from Havelock North to Napier that the Hikoi4Life crew dub the 'Big Easy'.
"Keith had never attempted anything remotely like this before. It was hard for him, especially the last five kms, but he made it and his family were there at the finishing line cheering him on."
Keith started coming to the gym for an hour and a half, three days a week, working hard on a combination of boxing, cross fit and cardio exercises and enjoying the support he gained from everyone around him.
The staff are whānau
"It's the Māori thing that works for me. The staff are whānau. They understood what I was going through and kept on encouraging me to achieve. I can just be myself here because we share a connection and an understanding of what it is to be Māori."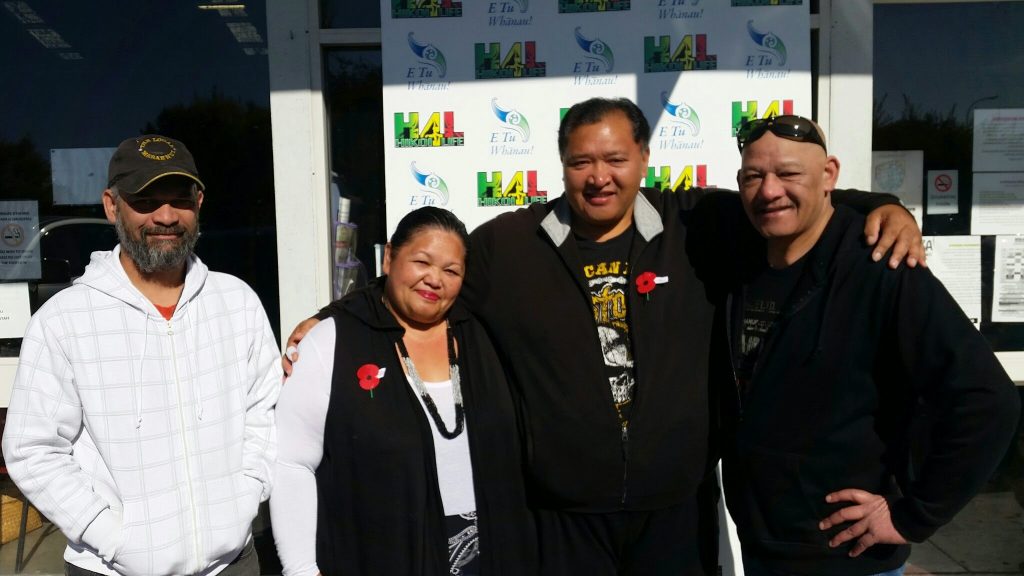 At his first weigh-in, Keith was 173 kgs. Encouraged by the success stories of people like Hikoi4Life founder Les Hokianga, Keith challenged himself to lose 10 kgs in two months. He made it with room to spare, much to the delight of his sister, Lorraine and his brother Neil who as the photo (above) shows, turned up to the target date weigh-in with other close and supportive family members.
Lorraine, who is on her own weight loss and fitness journey, calls Keith her inspiration.
"We're doing completely different workouts because we've got different health issues and fitness goals but we're always in touch, encouraging each other. The first time I cycled 2.5km, which was a lot for me at the beginning, it was Keith who I texted straight away saying, 'I smashed it bro!"
"Man, he's glowing!"
Their brother Neil chips in to say how proud he is of Keith.
"Seven months ago my brother was in a dark place but now he's smiling. Man, he's glowing!"
Keith continues achieving his goals and setting new ones. He has taken up swimming with the aim of completing the Quarter Iron Maori competition in 2016, and when he takes to the water to push himself a little bit further with each lap, his mate Darryl is in the pool training with him.