Tahmina Noori and Akbar Hashimi are just two of more than 1750 Afghan refugees now living in New Zealand who were hastily evacuated from Afghanistan when America and its allies withdrew in August 2021.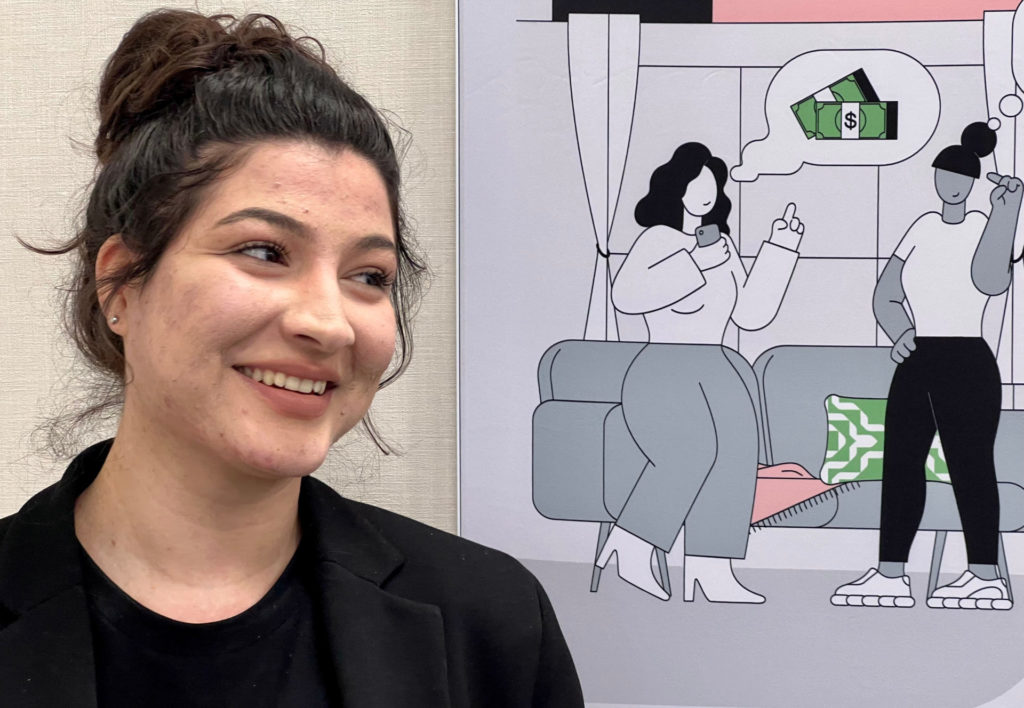 They've settled into life in Auckland and already have good jobs thanks to their determination and hard work. They also thank E Tū Whānau kaimahi, Dr Arif Saeid, for helping them begin to put down roots.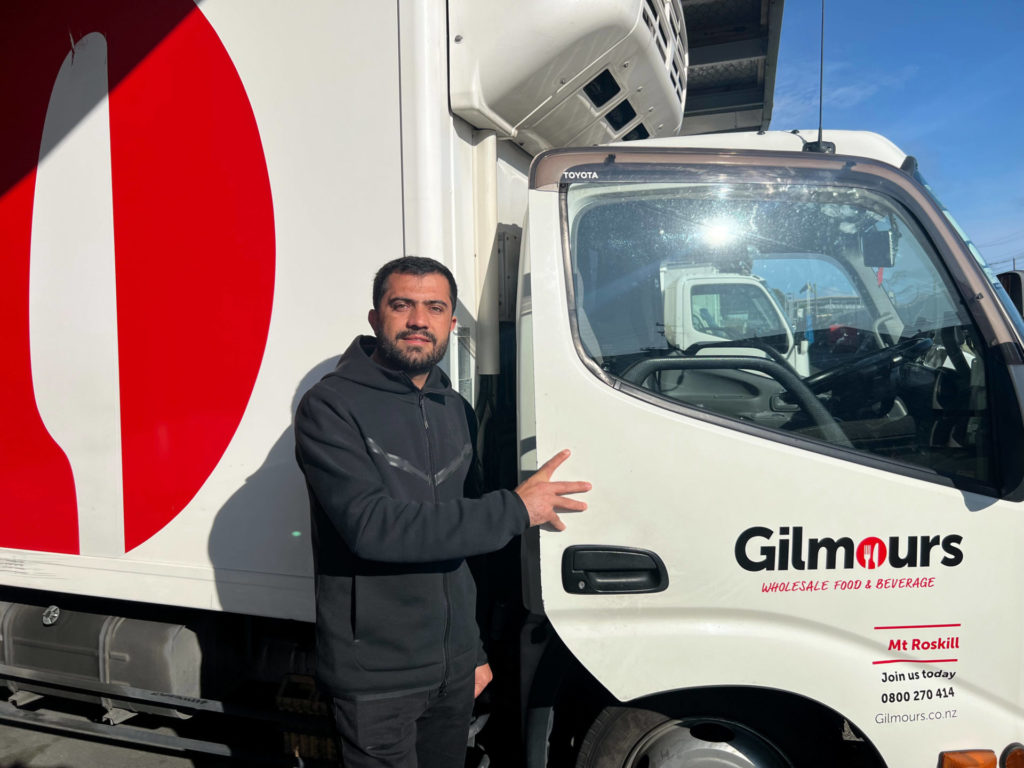 E Tū Whānau has long-standing, trusted relationships with communities of Afghan refugees and migrants throughout Aotearoa New Zealand. These relationships hinge on supporting the wellbeing of already established communities, as well as of those of recently arrived refugees. They create opportunities for whānau, and awhi them through fostering social connections and a sense of belonging.
In practice, this means Arif supports people to navigate the financial and bureaucratic systems of their new homeland. Where practicable, he also supports them to find jobs by introducing them to employers, helping tailor their CVs and prepare for interviews.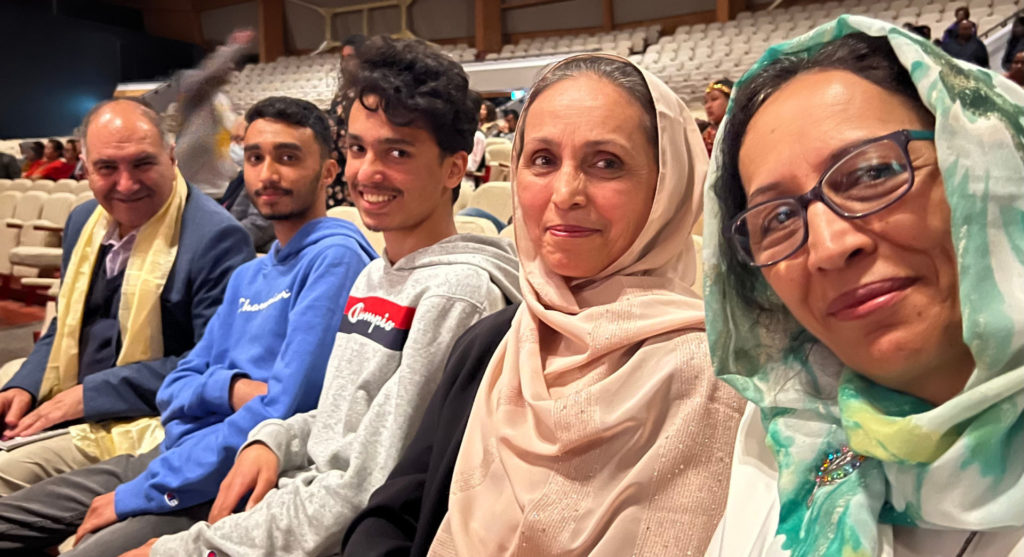 The trusted relationships he's developed with local employers, like Kiwibank Fanshawe Street Manager, Karen Fitchett, and the management team at Gilmours Food and Beverage Wholesalers are proving invaluable to the Afghan evacuees.
Arif is currently working with the Franklin Institute of Agri-technology to upskill 15 Afghans who worked on New Zealand-supported agricultural projects back home. He's also introduced nearly 50 Afghan refugees to Police recruiters. Some have already applied for positions.
These newcomers are desperate to work, to contribute to their new home and become independent as soon as possible. Tahmina and Akbar are perfect examples.
Afghan refugees flee Kabul
Tahmina Noori and her sister were in a busy Kabul restaurant when the Taliban entered the Afghan capital on August 15, 2021. Terrified, they ran home, fearing for their future and for the safety of their whole family. Their mother was a teacher who would almost certainly lose her job. Their father, a surgeon working with the NZ Army, was in danger of losing his life.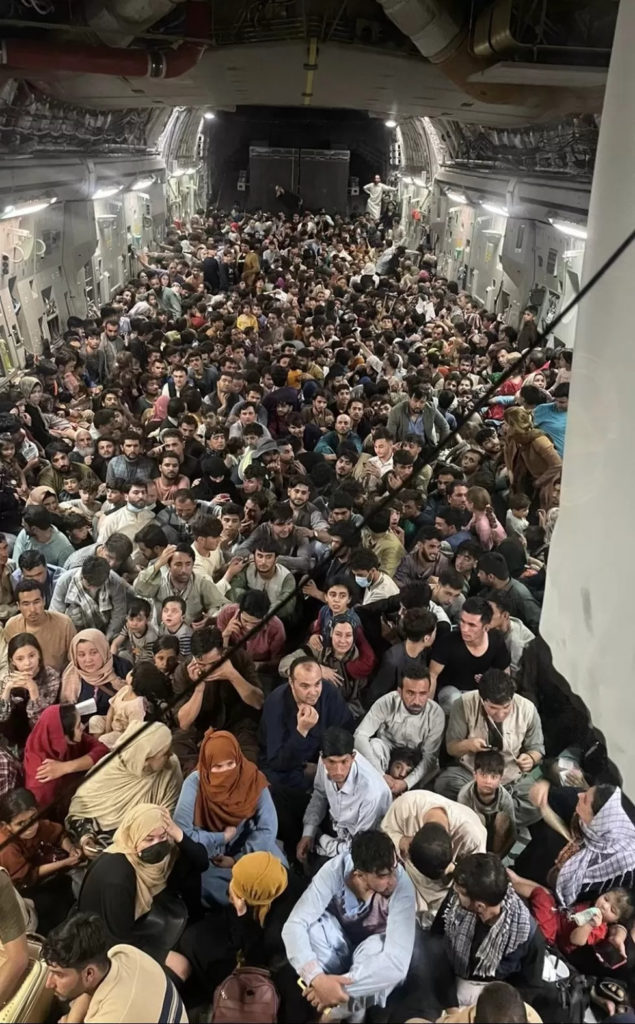 A few days later, Akbar Hashimi, a tanker driver working with NATO forces, was in a crowd of desperate people at a chaotic Kabul Airport, trying to get his older sister on a plane out of Afghanistan. Her husband was in New Zealand and she had a visa allowing her to join him.
When they finally got the attention of New Zealand officials, he was reminded that, as a NATO worker, he was in danger and if he wanted out, this was his last chance. He called his wife and his mother. They urged him to go so that they and his two children had a chance of getting to safety in the future. He left with just the clothes on his back.
Tahmina Noori – keeping dreams alive
Tahmina now works as a Kiwibank banking assistant at the same central Auckland branch that Arif took her and her family to when they first arrived, wanting to open accounts and establish themselves financially in their new home.
Tahmina had been studying chartered accountancy at Kabul University when the Taliban takeover put an end to her plans.
'I was devastated. I wanted to be a chartered accountant, a successful businesswoman and run my own chartered accountancy business one day."

Tahmina Noori
The Fanshawe Kiwibank branch is a welcoming place with an excellent reputation for helping refugees and migrants. Tahmina took the opportunity to ask if there were any jobs going and Manager, Karen Fitchett, immediately sent her a link to a vacancy.
"I wanted to work. I wanted to start my new life so that I can support my family and help other Afghan people."
She got an interview. A week later, while walking with her father to sign on at the local Work and Income office, she received a call offering her a position. She was ecstatic.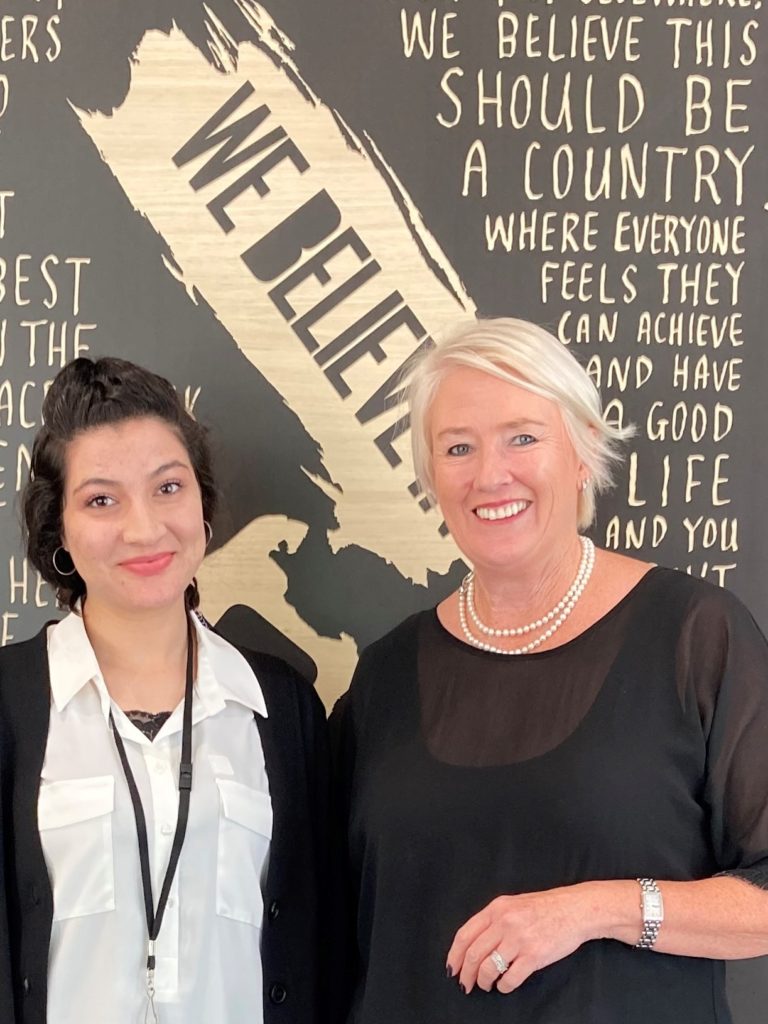 "It was one of the greatest moments in my life, second only to the feeling of happiness I had when I first arrived in New Zealand.

Thanks to people like Karen and Arif, I'm now back in the banking industry and I'm not letting the Taliban or anyone else stop me."
Tahmina is currently the family's sole breadwinner.
Akbar Hashimi – working to reunify his whānau
Akbar works in the transport department at Gilmours Wholesale outlet in Mt Roskill, assisting drivers with deliveries.
He's hard working, reliable and well liked. He's studying English at AUT and working towards his NZ driving license. He wants a driving job with the company, something his HR manager, Sam Gebser, is encouraging.
"If he can drive petrol tankers around Afghanistan, I think he'll be fine driving around Auckland," she says.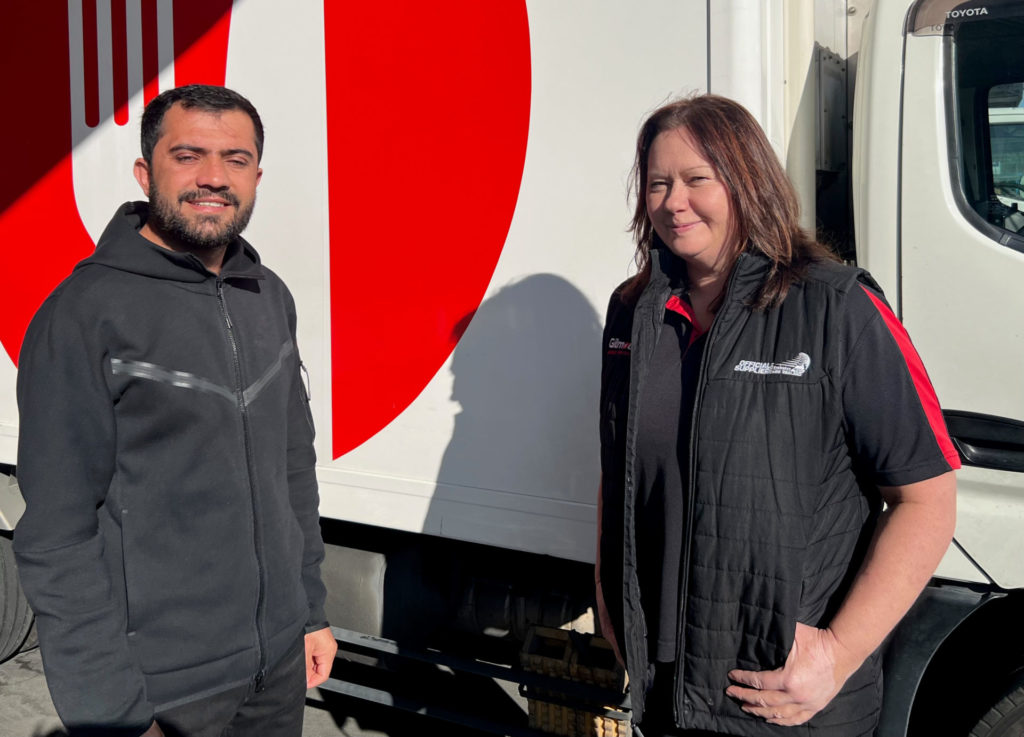 Akbar is living with his sister and brother-in-law. He's safe and taking full advantage of the opportunities presented to him. However, his heart is back in Afghanistan with his wife and two children, his mother and younger sister.
Akbar's wife and children are in the final stages of the visa process and expect to join him in the next few months. It's a different story for his mother and sister. They live in isolation and desperate poverty in Kabul but don't qualify for the New Zealand family reunification scheme. Under the current Taliban regime, without a male relative to accompany them, they are literally unable to leave the house.
"I send them most of the money I earn, but they can't even go to the bank to collect it. They can't even buy food without a man to go with them. A cousin can sometimes drop off food, but he has other responsibilities," Akbar says.
"I worry about them day and night and would do anything the New Zealand government asks of me if I could bring them to safety here in Aotearoa."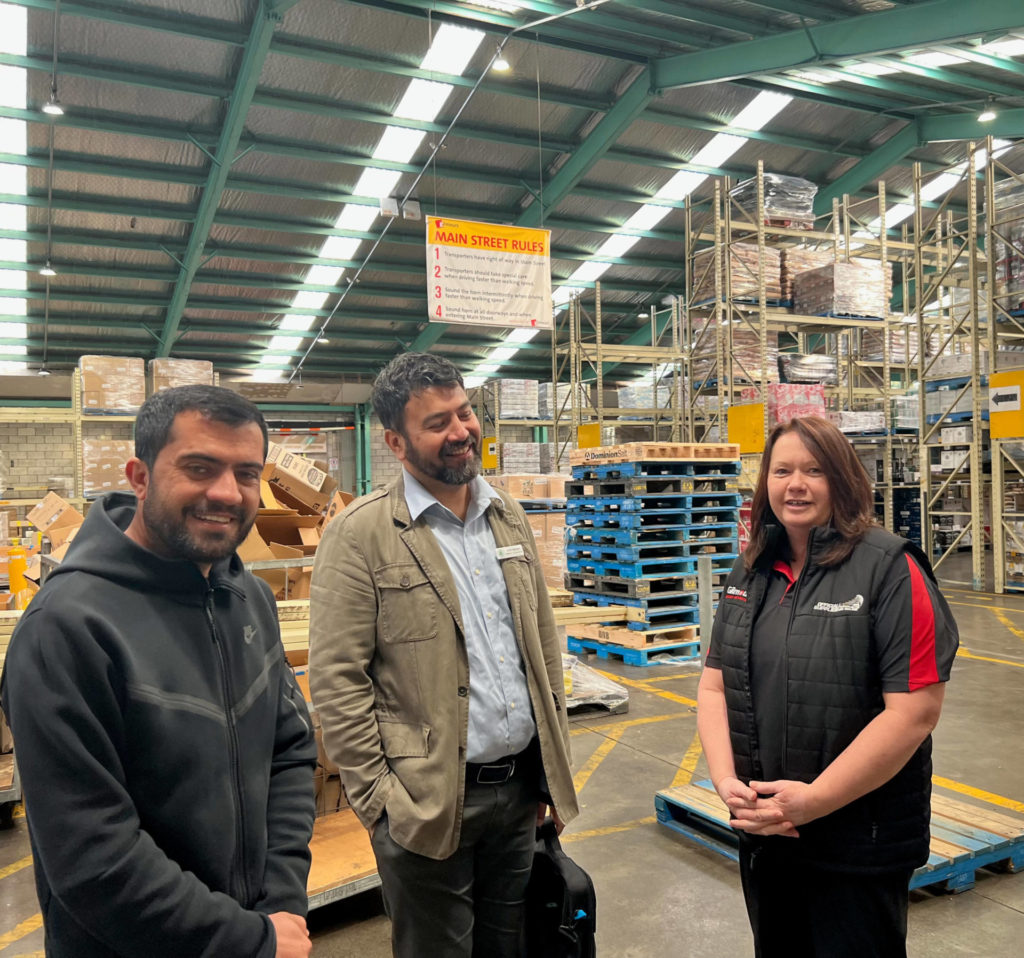 Gilmours' Mount Roskill owner operator, Aaron Kedzlie, say that they're always keen to support hard working people like Akbar to build a new life here in Aotearoa for himself and his family.
"Through his own hard work and merits, he has forged a place in New Zealand, and we are so pleased Gilmours has been able to play a part of the journey."

Aaron Kedzlie
Want more?
Read about the support E Tū Whānau offered Afghan refugees when they arrived in Aotearoa New Zealand in 2021.
Read about cross-cultural projects supported by E Tū Whānau helping refugee and migrant wāhine and tamariki settle in Aotearoa.
Read about Men with Mana, run by E Tū Whānau in collaboration with the Porirua and Upper Hutt Multicultural Council, to support refugees to settle.
Read about E Tū Whānau kaupapa, vision, and Mahere Rautaki (Framework for Change) 2019 – 2023.
Join the E Tū Whānau communities on Facebook, Instagram and YouTube.