The abrupt evacuation of more than 300 Afghans from Kabul airport to Auckland in September 2021 has left even the most resilient among them traumatised and disoriented.
Some have physical damage from recent beatings. All are struggling to process this sudden change in their fortunes.
E Tū Whānau kaimahi, Arif Saeid and his wife Fahima know from bitter experience what they're going through.
"These people have had to flee suddenly. They've been part of the chaotic and violent events at Kabul airport; the suicide bombing, the gun fire and beatings from Taliban guards.

Some lived through the last Taliban regime and are now re-traumatised by these new experiences and their fear of what could happen to their colleagues, friends and whānau."

Arif Saeid
E Tū Whānau kaimahi offer crucial support
Arif and Fahima are both medical doctors who retrained as counsellors in Aotearoa. Arif arrived here 21 years ago as an asylum seeker. They were reunited when Fahima arrived one year later under the family reunification scheme.
They now share their cultural knowledge and experience with staff in the government agencies, MIQ and Managed Isolation Facilities where some of the newcomers are staying.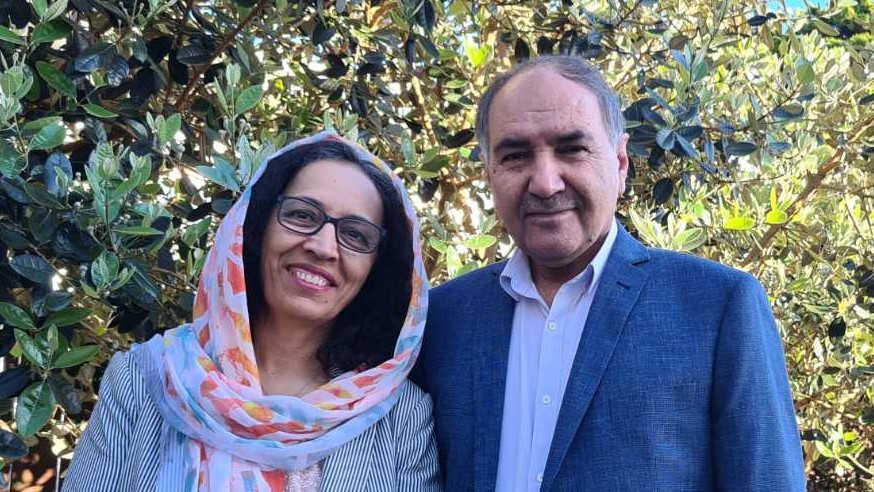 "We can explain in detail what the evacuees have been through because we've experienced it ourselves. They're in shock, and likely to do or say conflicting things that might not make sense to New Zealand professionals unless they understand the impact of that trauma," says Arif.
Arif currently spends most days talking by phone or in-person with evacuees. Half are New Zealand nationals, permanent residents, and their families. The other half, including unaccompanied minors, have visas but are new to New Zealand.
Arif is constantly gauging their needs and helping his Kiwi counterparts adjust their approach and processes to accommodate cultural differences. The impact of a new diet is just one example.
"Afghans are used to eating well-cooked food. They can't easily digest some of the raw or lightly cooked vegetable dishes we eat here. It's uncomfortable for them, so they don't eat it. Changing something like that is easy and can make a big difference by lessening stress levels for everyone," says Arif.
Fahima is in close telephone contact with many of the women. She does what she can to answer their questions, ease their anxieties, ensure their immediate health and hygiene needs are met, and offer positive parenting advice to these new members of the New Zealand Afghan community.
"A few weeks ago, these women were out and about, living busy professional and family lives. Suddenly, they're in a hotel room with their husband and other traumatised family members, living side by side for weeks. It can be very difficult."

Fahima Saeid
Local Afghans offer valuable tele-support
Most of the recent evacuees are men and women who were forced to leave their professional responsibilities and studies behind, as well as friends and family.
Fahima talks of lawyers who had to abandon clients in the middle of cases, health workers who left patients, and parents concerned about their children's education and their future in a completely different place.
A tele-support service managed by Fahima and staffed by volunteers from Auckland's Afghan community with support from Multicultural New Zealand, is helping to address the immediate emotional needs of Afghans already living in Aotearoa.
"They are also traumatised by recent events and are extremely anxious for the safety of their loved ones back home," says Fahima.
The service allows them to talk to someone in their own language who understands their concerns and can connect them with appropriate services at this critical time.
Despite the challenges, Fahima says the evacuees are relieved to be here, and the Afghan community is grateful for the assistance it's getting from the people of New Zealand.
Personally, she says, she's grateful to be able to help.
"This is a special time for Arif and I. It's a real privilege to be able to support the New Zealand Afghan community and the officials who take our advice seriously. They're very caring people who want to provide the evacuees with all the services they need."

Fahima Saeid
Want to know more?
Read about E Tū Whānau kaupapa, vision, and Mahere Rautaki (Framework for Change) 2019 – 2023
Join the E Tū Whānau communities on Facebook, Instagram and YouTube.
Sign the E Tū Whānau Charter of Commitment and receive regular Pānui.