This story is one in a series profiling the eleven finalists in the inaugural E Tū Whānau Ann Dysart Kahukura Award 2022 which recognises and celebrates inspirational community leadership.
E Tū Whānau kahukura are those people who support, encourage and strengthen whānau by modelling values, behaviours and actions that are positive 'footprints' that can be followed.
Ngā Pakiaka is a nation-wide rōpū of rangatahi filmmakers aged between 14 and 24 years of age. Making films and documentaries for local and international audiences, they also organise the annual Māoriland Film Festival. Using the tuakana-teina approach in the E Tū Whānau rangatahi filmmaking workshops they run, Ngā Pakiaka also pass their burgeoning artistic and organisational skills onto other rangatahi.
E Tū Whānau has had a long-standing relationship with the wider Māoriland Film Festival since 2014, with shared aspirations to support rangatahi capability development utilising filmmaking as a vehicle to express a youth voice and contribute to positive change. It has been exciting to see the emergence of Ngā Pakiaka as rangatahi kahukura within this space.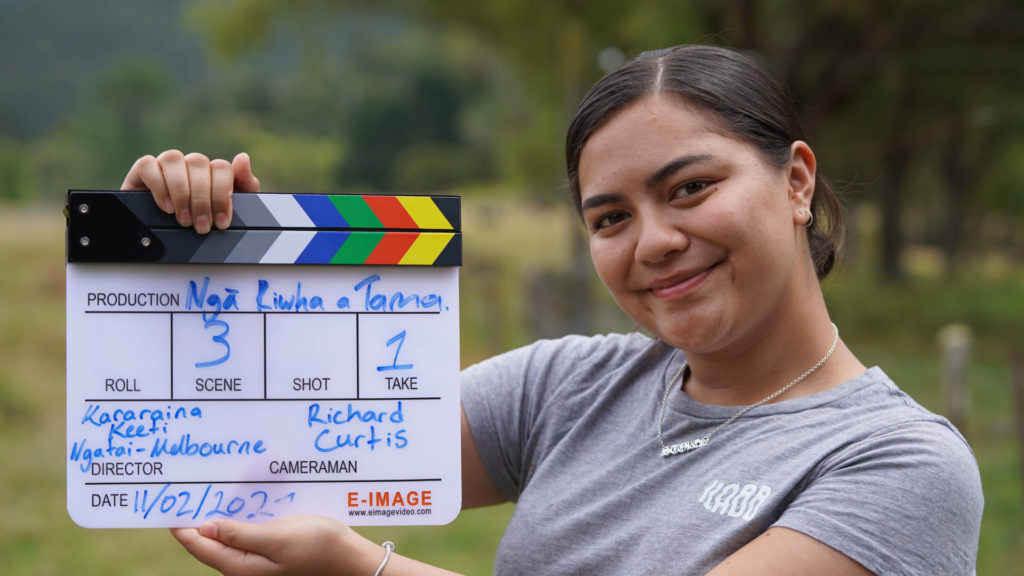 Many rangatahi first experienced their craft by taking part in the Māoriland E Tū Whānau Rangatahi Film challenge. This is an opportunity to use film to express what it means to be rangatahi Māori, while also working with the six E Tū Whānau values. Some rangatahi then stepped up to help run the Māoriland Film Festival. The short films are showcased at the festival which also celebrates the communities around the motu that encouraged rangatahi to give film making a go.
Ngā Pakiaka – inspiring change for rangatahi
Through their mahi, Ngā Pakiaka create opportunities for others to offer their unique perspectives and tell their own stories about what it means to be rangatahi Māori. At the same time they are opening doors, expanding horizons and supporting the development of technical and creative skills which can be life changing.
Rangatahi are our future and it is heartening to see the vibrant leadership and positive role modelling that this young rōpū extends to their peers and wider hapori. These E Tū Whānau kahukura take the Ngā Pakiaka moemoeā and challenges to heart, developing their own work-ready skills as they inspire, train and open up opportunities for rangatahi from Māori and other communities throughout the motu.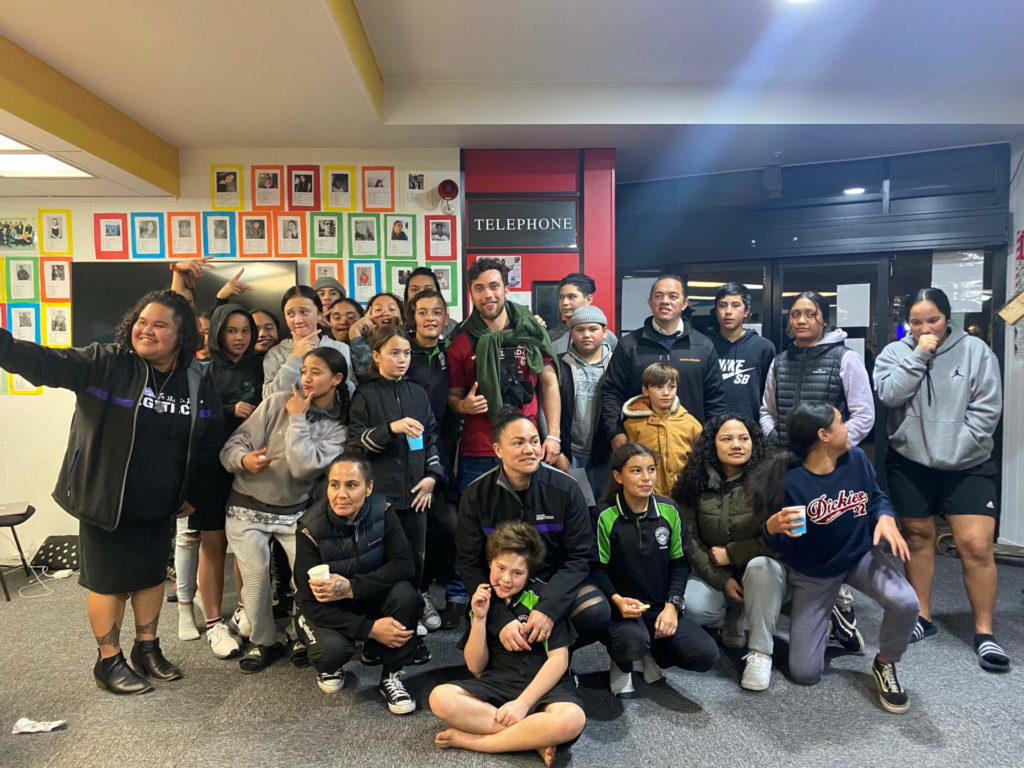 Want more?
Learn about E Tū Whānau kahukura and the whakapapa of the concept
Read about the vision, values and journey of E Tū Whānau
Join the E Tū Whānau communities on Facebook, Instagram and YouTube.