This story is one in a series profiling the eleven finalists in the inaugural E Tū Whānau Ann Dysart Kahukura Award 2022 which recognises and celebrates inspirational community leadership.
E Tū Whānau kahukura are those people who support, encourage and strengthen whānau by modelling values, behaviours and actions that are positive 'footprints' that can be followed.
Islamic Women's Council of New Zealand's National Coordinator, Aliya Danzeisen has been a tireless advocate for the safety and just treatment of our Muslim whānau, especially Muslim women, since she migrated from America. She chose to convert to Islam as an adult and now lives in Hamilton with her husband and three stepchildren.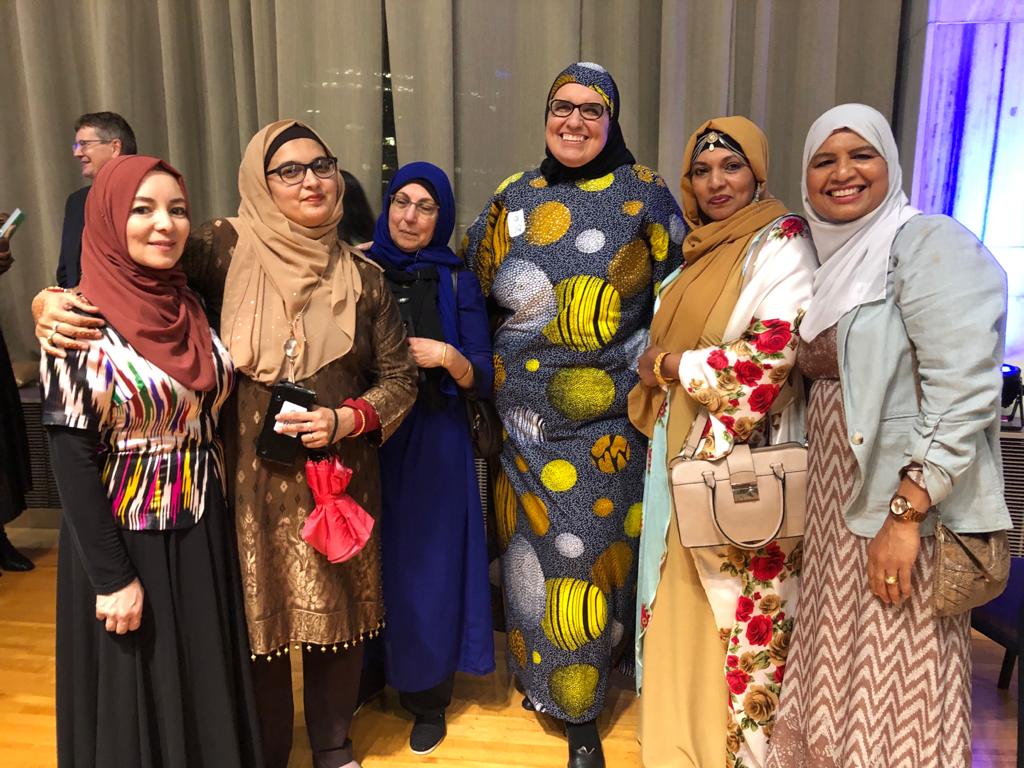 A talented linguist, lawyer and teacher, Aliya helps to empower the next generation of Muslim women through her work with the Islamic Women's Council. Under its auspices, she's led Women's Organisation of the Waikato Muslim Association – a successful leadership development programme profiling the contribution talented Muslim women from diverse backgrounds are making to this country. Her strong leadership within her own community is firmly grounded in her commitment to Te Tiriti o Waitangi and her strong belief in the unequivocal role of tangata whenua as the indigenous guardians of these lands.
Aliya Danzeisen – true community kahukura
The kaupapa and values of E Tū Whānau are an easy fit for Aliya and her Muslim community. They have provided a framework for working in ways that are culturally and spiritually safe and integrous, and in partnership with local hapū and iwi.
Aliya's connection with E Tū Whānau goes back a long way and she credits much of the success she has achieved collectively with Muslim women in the Waikato and Aotearoa to an initial hui with Ann Dysart in 2008, which she describes as a catalyst for action. Ann suggested that they start small and tackle things incrementally, which is exactly what they have done.
"We had explained our concerns to her [Ann Dysart], and she rightly pointed out that if we didn't come up with the solutions, then who else could?"
Aliya was primarily responsible for preparing the council's substantial, high-profile response to the Royal Commission of Inquiry into the Christchurch mosques attacks in 2019. She continues to be a strong and public voice for the Muslim community at a New Zealand government level, and internationally. She is undoubtedly an esteemed kahukura and an inspiration for the many talented young women in her community who are determined to succeed in whatever area their moemoeā and abilities take them.
"Women need to be able to stand on their own financially, emotionally, and physically. It doesn't mean that they should, but they need to be able to do that, so in times of challenge and loss, they can hold their ground."

Aliya Danzeisen.
Want more?
Learn about E Tū Whānau kahukura and the whakapapa of the concept
Read about the vision, values and journey of E Tū Whānau
Join the E Tū Whānau communities on Facebook, Instagram and YouTube.