When faced with multiple whakamomori (suicides) in their tightknit community, three courageous sisters from Tūrangi turned their grief into action. These wāhine toa came out fighting like tigers for the health, wellbeing and education of all their young people.
It all started at an E Tū Whānau supported hui in Wainuiomata in 2018.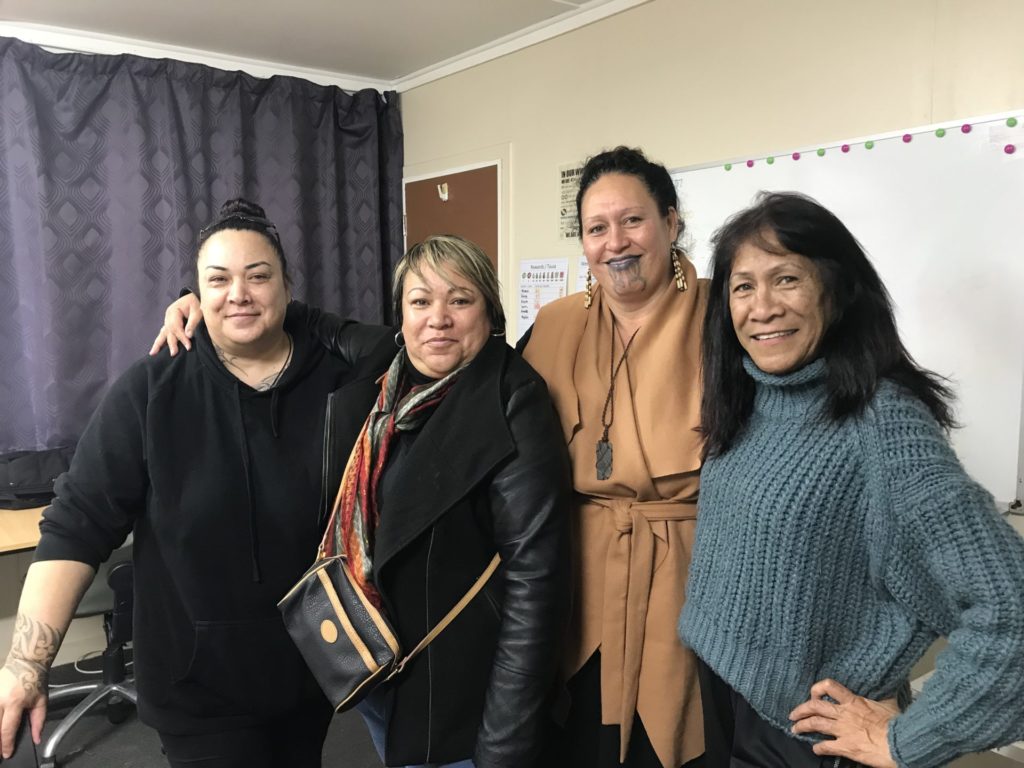 Over a period of two years, eight people took their own lives in Muriel McLaughlin's community. Two of them were deeply loved rangatahi – Muriel's son, Takanui, and his cousin, Orewia.
Muriel and her two younger sisters, Monica Duff and Michelle Clarke, are committed, involved parents. They knew better than anyone that their children were growing up in a world where access to the healthy, fulfilling activities they craved was often blocked by systems, assumptions and unconscious biases present in wider society.
The wāhine toa were already looking honestly at their own family dynamics when tragedy struck.
"My son had a drug problem. I tried to help him myself but at every door I knocked on, I was passed onto someone else.

I went everywhere in the Tūrangi/Taupō rohe looking for help but the services were all for adults, not tamariki. Plenty of services, but no service."

Muriel McLaughlin
The sisters eventually found specialist alcohol and drug help in Rotorua, but it was too late for their beloved rangatahi. Despite their pain, however, these three courageous women decided to take matters in their own hands.
Muriel says that it all started when they attended an E Tū Whānau supported hui in Wainuiomata.
"Listening to Ann Dysart and Heni Turner talk about the E Tū Whānau values made me think, 'Wow this is an awesome kaupapa. This is something we need in our area.'
So, I called a wānanga and called all the services I thought would be helpful to our whānau. It was a good start, but still there was nothing concrete for our youth."
Wāhine toa make sure no one is left behind
Around the same time, the sisters' father, Mike Ellison, and their partners were tackling their own issues by taking part in Tāne Ora programmes run by indigenous practitioners Kim and Brendon Eriksen-Downs of Te Kakano Consultants.
"We decided that we wanted that sort of support for our wāhine and tamariki," says Monica.
Over a dozen or so sessions with Kim and Brendon, the whole whānau came together to develop their own moemoeā. This vision expressed the life they dreamt of and aspired to, and it identified how they could support each other to live it.
This resulted in a kaupapa called Mai Ngā Karu o Te Ora – Through the Eyes of Wellbeing.
"It's about making sure that no one is alone and that everyone is looking out for each other. They're totally committed to this kaupapa, this way of being."

Kim Eriksen-Downs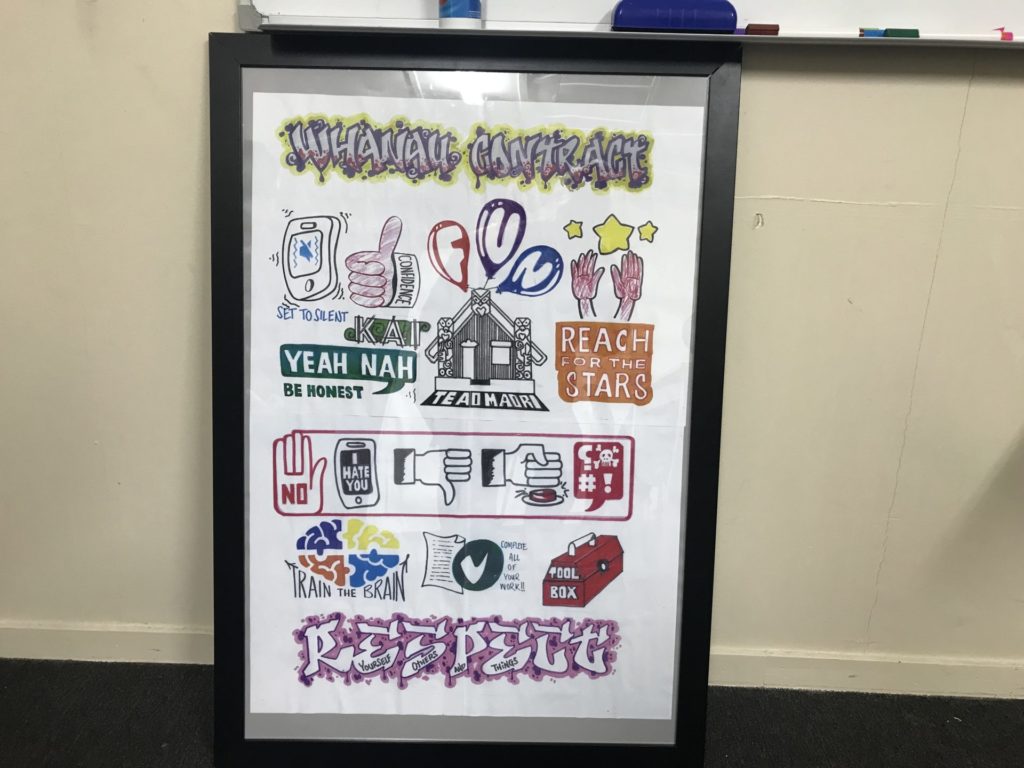 With the assistance of Kim and local REAP Aotearoa workers, Muriel set about creating a space for mothers and babies to meet and wānanga around things they wanted to learn. They called the group Pepe Ora.
Then, she and her sisters teamed up with other local parents struggling to keep their own inquisitive and adventurous rangatahi on the right track.
"Our rangatahi would find something fun. They love motorbikes, for example, so they used our street to fix them up and ride them, but there were complaints about the noise. There was nowhere else for them to go so that stopped then, of course. Now they're back home with nothing to do," says Muriel.
They called their community support group E Tū Tūrangi, and set about creating more opportunities for their children.
"We asked the kids – what do you want to talk about, what do you need help with?"
Allowing rangatahi to do what they loved, like camping overnight in the bush behind their houses, worked a treat. Holding wānanga on subjects the rangatahi were interested was another successful strategy.
Music helps grief to heal
A 2018 music wānanga with their whanaunga, music producer Thomas Te Taite, allowed the wāhine toa and their whānau to incorporate music therapy into their healing journey.
The haunting waiata E Pupu Ake Nei was the result. It honours and remembers Takanui and Orewia with aroha, and was written by Monica McLaughlin Jnr, Kingi Duff, Turia Duff, and Johnny Hodge.
The following April, a 35-strong group of toddlers, teenagers, kaumatua and parents took a road trip to Wellington and Wainuiomata. There they recorded the song with Thomas Te Taite.
The project was hugely empowering for the rangatahi. Writing, performing and recording a meaningful work of art in a professional studio with a professional producer is a considerable achievement by anyone's standards. It remains a justifiable source of pride for these young people, to this day.
The journey continues
The Ellison sisters continue to seek out and take full advantage of the ongoing support of people like Kim and Brendon.
As the sisters' skills develop, and as they are exposed to new ideas and reclaim protective tikanga, they're becoming adept at finding practical answers to whānau problems.
Monica has taken up the challenge of a new job with Tūwharetoa Health Charitable Trust and Michelle is a hands-on, first-time nana.
The indomitable Muriel has teamed up with youth worker and tutor Wiki Samuels from Literacy Aotearoa to run wānanga every weekday afternoon. These are for eight or ten young whanaunga and friends who, like many other young New Zealanders can't – or won't – attend school.
Kim has walked alongside Muriel, Monica and Michelle for five years. She's seen how, these wāhine toa continue to heal and grow – despite facing complicated challenges. They continue to grab every opportunity available to strengthen their whānau, to give their children the rich start to life they deserve.
Their moemoeā, says Kim, shapes the direction in which they go.
"Their participation as a whole whānau drives the kaupapa, but these three women are the backbone. They're truly awesome, inspirational wāhine."

Kim Eriksen-Downs
Need support for yourself or someone in your whānau ?
In a life-threatening situation, call 111
Lifeline: 0800 543 354
Suicide Crisis Helpline: 0508 828 865
Need to talk? Free call or text 1737 to talk to a trained counsellor.
Want to know more about E Tū Whānau?
Read about E Tū Whānau kaupapa, vision, and Mahere Rautaki (Framework for Change) 2019 – 2023.
Join the E Tū Whānau communities on Facebook, Instagram and YouTube.