Seven years ago Te Hāpori Ora chair, Manaia Cuthbert was facing a prison sentence for domestic violence. His last alternative was to attend a series of Tāne Ora wananga run by Kim and Brendon Eriksen-Downs of Te Kākano Consultants. It wasn't an easy option.
"It was really challenging. It took me three series of wananga, each 10 weeks long, to get used to it but eventually I came to understand why I was so angry. I didn't know I was carrying so much anger in me."
Manaia's exploration of his family history uncovered a lot he simply didn't know.
"It goes all the way back to my great grandfather who was damaged by his experiences in the Second World War. His behaviour affected his children, and they passed some of those dysfunctional ways onto me. None of us really knew what was going on.

Learning about it explained some of the anger inside me and helped me to heal while acknowledging that what happened is still a part of me."

Manaia Cuthbert
Manaia and his partner, Savannah, have seven children between them. Savannah came to the kaupapa slowly, content at first for it to be 'his thing.' However, watching Manaia grow through facing his challenges and embracing tikanga convinced her that there was something in it for her too.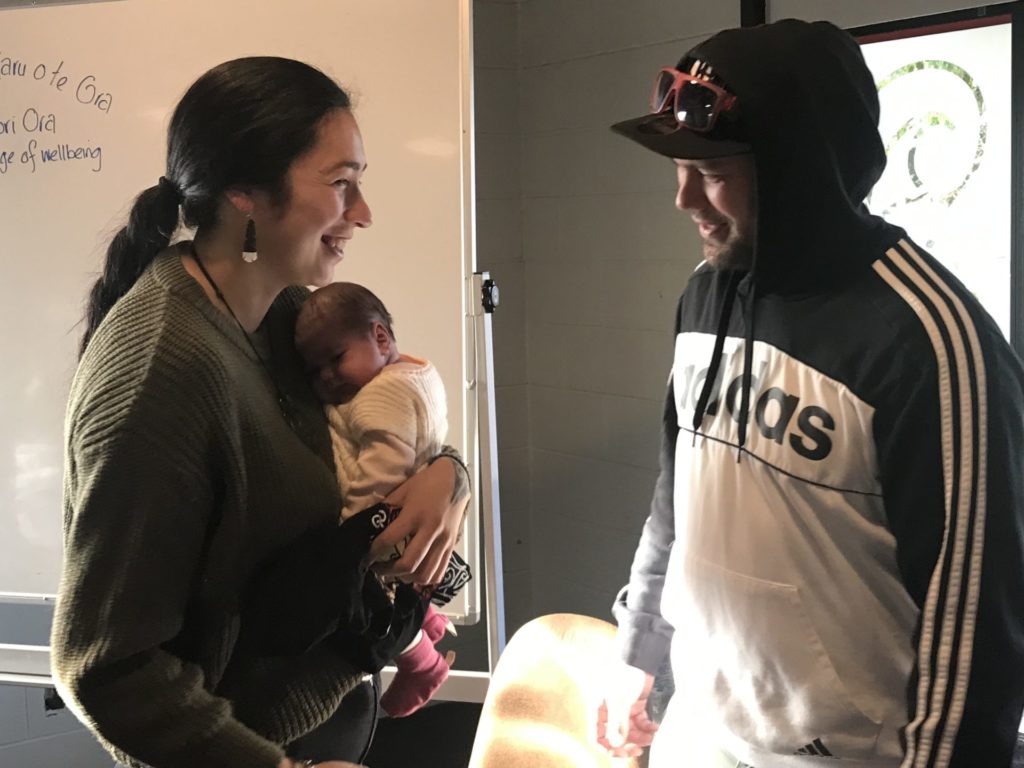 Manaia's role as chair of the Te Hāpori Ora rōpu is organisational. In practice, he's there to awhi his fellow indigenous wellbeing practitioners, making sure they're on track. These days, the 36 year old tradie also tries to be a good role model to his friends and work mates.
"Returning to taha Māori, getting back to my roots and learning our natural ways, was big for me. So now it's all about the overall health, the wellness, of our people. It's about finding ways to help some of those around me see that there is a better life out there if they want it."

Manaia Cuthbert
Want more?
Learn about Te Hāpori Ora
Read about E Tū Whānau kaupapa, vision, and Mahere Rautaki (Framework for Change) 2019 – 2023.
Join the E Tū Whānau communities on Facebook, Instagram and YouTube.