Almost every seat was taken in the Otaki Memorial Hall as filmmakers, whānau and supporters gathered for the annual E Tū Whānau Rangatahi Film Challenge Awards. The 2021 ceremony was held on 26 March, and was part of the popular Māoriland Film Festival – Aotearoa's premier festival of indigenous film.
Now in their eighth year, the awards showcased 15 short films from emerging Māori filmmakers. The films were produced by rangatahi aged 12 to 24 years over two days in filmmaking workshops delivered by Māoriland whose aspirational tagline is Native peoples – Global films.
Delivered with the support of E Tū Whānau, the workshops – and the films they produce – offer rangatahi the opportunity to tell their stories on their own terms. They are facilitated by Ngā Pakiaka, a group of rangatahi leaders trained by Māoriland to support rangatahi who attend the workshops to develop filmmaking skills.
"It's a privilege to support a space where we get to see the world through the eyes of very talented rangatahi, and to listen to their stories."

Keelan Ransfield, E Tū Whānau kaimahi
You can read more about the E Tū Whānau Māoriland filmmaking workshops here.
Who were the winners?
Making strong use of humour and energy, among other accomplished cinematic techniques, the films up for awards did not shy away from contributing to ongoing conversations related to issues such as rangatahi Māori identity, whakapapa and belonging. They also examined the effects of colonisation and racism on Māori, as well as impacts of loss and grief, and the meaning of 'home'.
The E Tū Whānau Rangatahi Film Challenge Awards were in six categories. The winners were:
Te Ihorei – E Tū Whānau Rangatahi Filmmaker of the Year: Waka Wikaire James (Ngāti Whātua): For My Brother
Pepa "kotikoti", kōhatū – Best Editing: Ngato Zharnaye Livingstone (Ngātihine, Ngāi Tūhoe, Ngāti Manu) – Think Peace
Te Ahikā – Best Performance: Turanga Mahutonga – Late
Wai Ora – Best Use of Theme: Home – Kaitaia
Te Tino Whakaataata – Best Drama: Luckiest Man in the World
Pakipūmeka Mātua – Best Documentary: Te Aumangea – Te Kura Kaupapa Māori o Wairarapa
In all categories, awards were for vouchers for $500, with the exception of Te Ihorei – Filmmaker of the Year Award, which was for $1000 in vouchers.
View the short films, and cast your vote for the People's Choice Award here.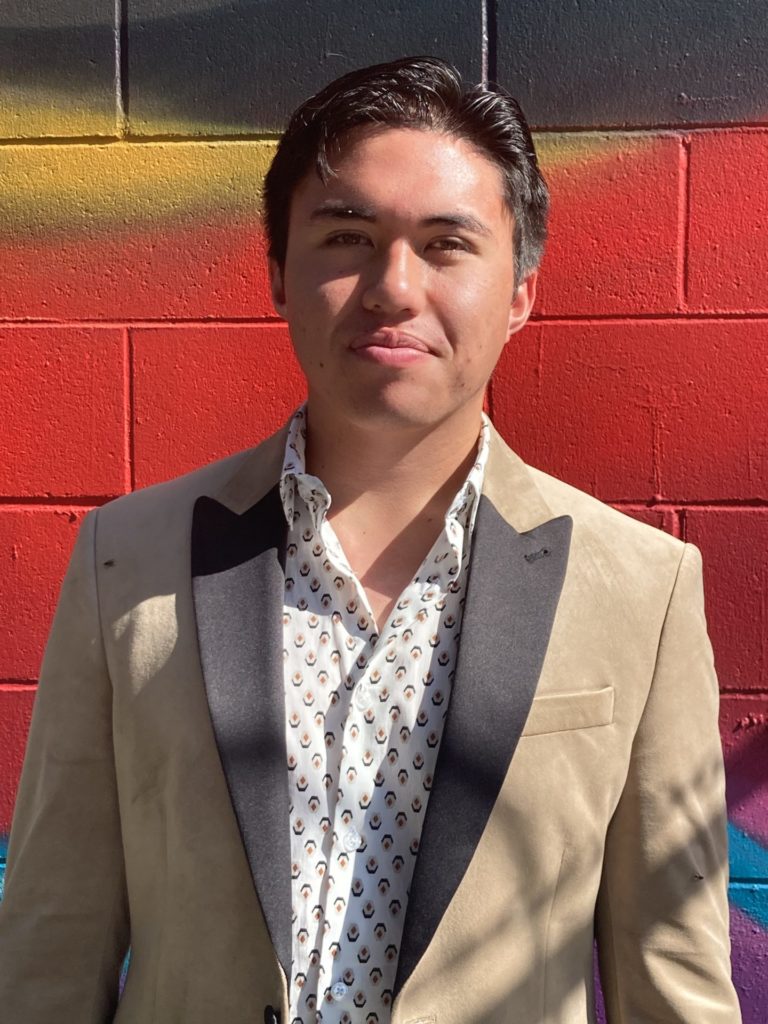 "The power of knowing your identity is that you are never alone, never scared. Having that foundation is powerful. I'm able to stand strong, no matter what challenges I come across."

Ngato Zharnaye Livingstone
The kaupapa behind the E Tū Whānau Rangatahi Film Challenge Awards
Māoriland and E Tū Whānau share the vision of success and autonomy for all Māori, along with celebration of Māori voices and identities. This has formed the basis of their partnership, now in its seventh year.
This partnership is realised through the requirement that all entries in the E Tū Whānau Rangatahi Film Challenge refer in some way to at least one of the E Tū Whānau values – whanaungatanga, aroha, mana manaaki, tikanga, whakapapa and kōrero awhi.
"Over the years, we have witnessed our E Tū Whānau values come to life in the works of these rangatahi. Each year we see the rangatahi of today growing to become the rangatira of tomorrow."

E Tū Whānau kaimahi, Keelan Ransfield
Want more?
Read about the E Tū Whānau kaupapa, vision or journey
Read more about the E Tū Whānau values
Sign up to the E Tū Whānau Charter of Commitment, and be part of the change
Follow us on Facebook or Instagram