"What I love about working with E Tū Whānau is the idea of Māori-led solutions – that we can create our own ways of looking after each other and create better futures, better communities, and more whānau resilience through innovative methods."
That's how Maoriland's Maddy de Young, describes the six-year collaboration with E Tū Whānau. The well-established partnership with the annual Māoriland Film Festival in Ōtaki has been promoting Māori perspectives and voices in film since 2014.
To encourage rangatahi Maori filmmakers, six E Tū Whānau Māoriland filmmaking workshops are held across the motu each year.
"It's a year-round programme where we go and do the workshops but also wrap-around support for the rangatahi participating to be able to continue on a pathway from kids turning up going 'I don't really know why I'm here,' to them being 'I want be a filmmaker' or, 'I want to be a journalist.' " says Maddy.
The most recent workshop ran alongside Te Tairāwhiti Festival in Tūranganui-a-Kiwa /Gisborne in early October. Check out the video below that captures highlights of the workshop.
Collective approaches, shared benefits
The E Tū Whānau Māoriland filmmaking workshops are central to Te Uru Maire – Māoriland's rangatahi strategy. Te Uru Maire refers to a group of trees which grow straight and strong because they grow together. It also speaks to the collective vision at the heart of Māoriland, where those involved in the workshops try to find new ways of working with rangatahi for the benefit of all.
All participants' skills, experiences and perspectives are respected and valued equally in the workshops. These are delivered through a tuakana-teina approach with two "pakiaka" or rangatahi film leaders aged between 12 and 24 trained to facilitate the workshops. The term "pakiaka" refers to the root of a tree or plant so the pakiaka in this context become the roots from which new growth happens among the workshop participants as well as the pakiaka.
The idea behind this kaupapa is that the closer rangatahi move together, the stronger they grow. Maddy says that rangatahi value this approach and, as a result, everyone's mana is upheld, and they all feel comfortable to engage and participate.
"The pakiaka themselves develop and grow as story-tellers through helping other rangatahi tell their own stories," says Maddy.
Rangatahi leading filmmaking is unique
Maddy is proud of what they have managed to achieve at Māoriland.
"We haven't really encountered another programme like ours. Nobody else lets rangatahi lead the room, as far as we've found. Nobody has rangatahi leading filmmaking for rangatahi and achieving success in the filmmaking itself. The quality of films that our rangatahi make is really incredible, along with the confidence with which they present their work," she says.
Maddy says the collaborative process of storytelling means that rangatahi Māori who participate in the workshops connect with others like themselves and experience increased social inclusion.
What's more, the voices and perspectives of indigenous films are important to rangatahi Māori who are trying to find themselves, and who may not identify with the capitalist, individualist vision of success promoted in mainstream media.
"What we are seeing is an increasing confidence to tell stories that are really theirs, rather than to emulate something that they have seen. It is a unique perspective that our indigenous cultures form – a different way of seeing and experiencing the world," says Maddy.
Sharing success, building futures
E Tū Whānau Māoriland filmmaking workshops always result in completed versions of films, so all participants enjoy success. Every workshop finishes with a screening for whānau along with an awards ceremony where every participant is acknowledged.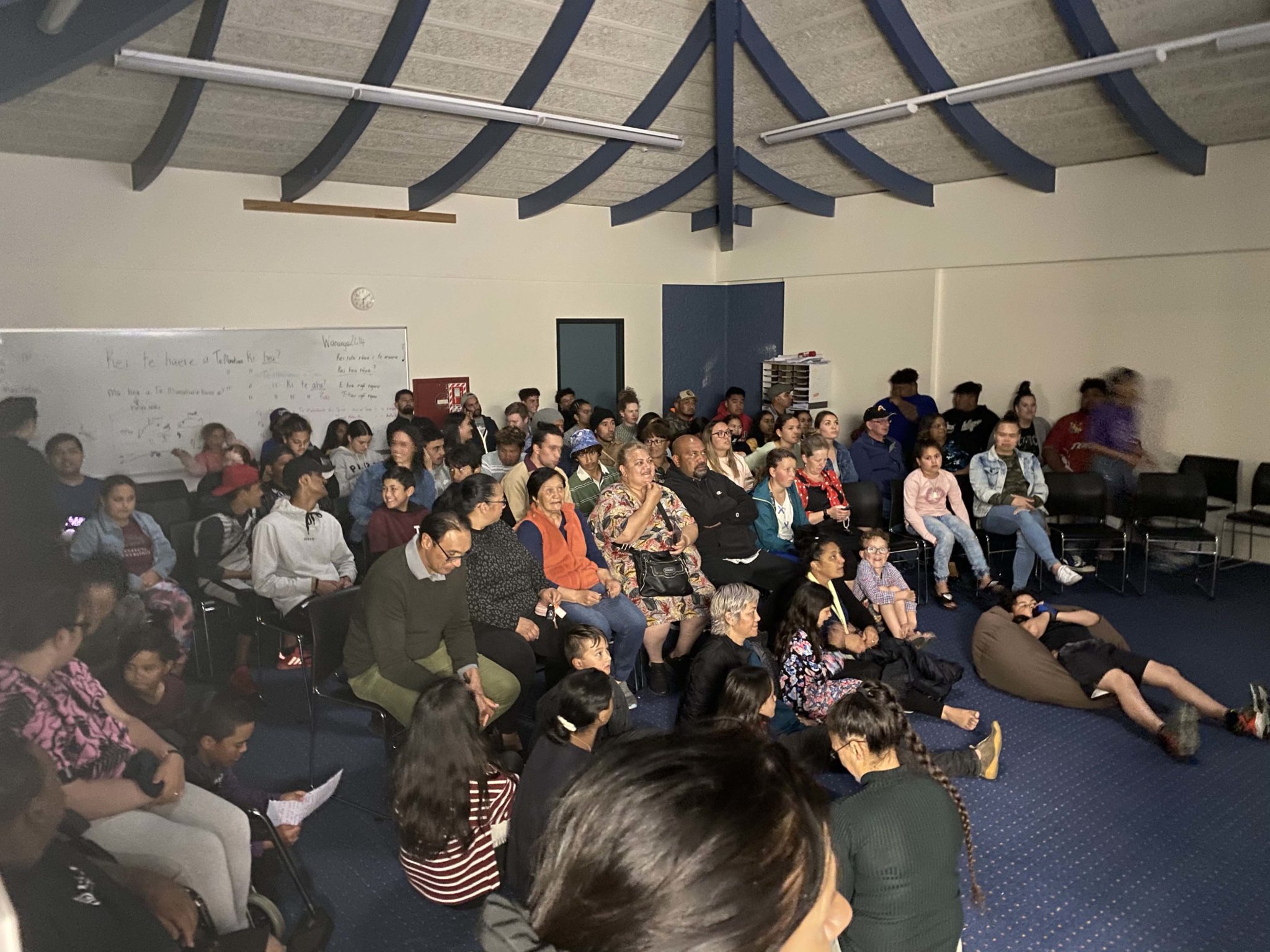 "The arts are a way to produce creative solutions – creative, different ways of looking at what success looks like, what the world looks like, that bring some joy," says Maddy.
Additionally, the E Tū Whānau Māoriland filmmaking workshops offer tangible long-term benefits to those involved, including the opening up of career pathways.
"From a film industry perspective, we now have a whole cohort of rangatahi filmmakers working professionally," Maddy says.
Get connected
Read about the E Tū Whānau values
Join the E Tū Whānau community on Facebook
Sign the Charter of Commitment and sign up for our pānui