Yet another tertiary institution has adopted the E Tū Whānau kaupapa to support Māori students navigate their academic year.
Inspired by NorthTec in Whangarei, the Petone-based WelTec Tamaiti Whāngai team has used the values-based framework to provide the best possible start to new Māori students. The focus of the orientation is on each student's whānau who are included in all orientation activities. The same whanau-based approach is used for graduates at campuses throughout the Wellington region and in Auckland.
This approach also helps students to connect with community health and social services providers as well as upskilling 300 staff across all campuses in the Māori world view.
The move has proved a hit with international students and other tauiwi as well.
Hinemoa Priest is the Kaiwhakahaere of the Tamaiti Whāngai team and is clear that E Tū Whānau values are helpful for everything they do.
"E Tū Whānau is all about demonstrating aroha and showing students and staff how to be Māori in a mainstream institution."
Skills to strengthen whānau
"By talking to students about the E Tū Whānau movement and what it stands for, we're giving them skills to help strengthen their families.
"Some students come from whānau with no tradition of tertiary education – maybe two or three generations have been beneficiaries.  We offer them  a new beginning in a tertiary institute where whanaungatanga is alive and well."
Hinemoa was inspired to incorporate the E Tū Whānau kaupapa after hearing NorthTec's Huhana Seve talk about the benefits E Tū Whānau had brought to her campus.
"We were also inspired by E Tū Whānau team member Heni Turner who came out to talk to us about the kaupapa. Her message was clear 'E Tū Whānau is about assisting whānau and seeing them make just one small positive change at a time'.  So that's what we're doing."
Motivational speaker Norm Hewitt is another E Tū Whānau kaimahi who left a strong impression on staff and students when he spoke at orientation events.
"Norm captivated us all. He shared his story and talked about the E Tū Whānau values and why they were meaningful to him. That's when people started to connect the kaupapa to their own lives.  He encouraged us to take on challenges saying, 'Don't stand still. You can do it'.  He was inspirational."
Whakawhanaunga for all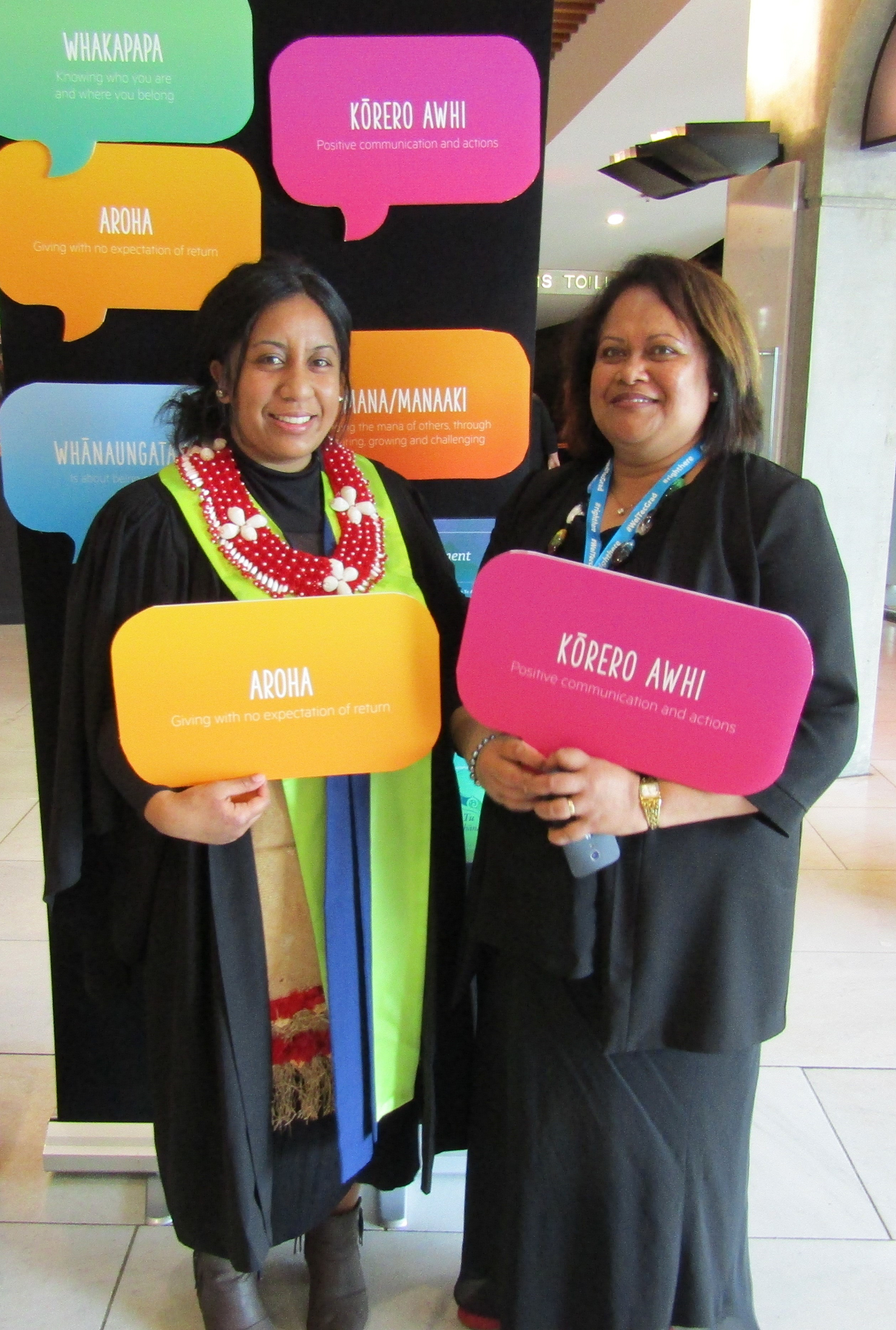 Tamaiti Whāngai run whakawhanaunga events for students from all backgrounds to help them appreciate the diversity within their peer group and encourage them to support and work alongside each other. A hāngī was part of international food week and a wide range of activities, including sessions on haka, processing muka, weaving hieke, stone carving and ta moko, were held to mark Matariki.
Wellington students also organised their own cultural day which included a talk on E Tū Whānau. The WelTec Auckland Campus organised a putiputi weaving wānanga.
The E Tū Whānau Charter of Commitment was prominent at these events, sparking further conversation about the movement's anti-violence and pro-whānau kaupapa.
"International students, especially those from Asian countries, are particularly interested in the culture and in the whanaungatanga. They love coming together with like-minded people and our Māori students like the opportunity to demonstrate manaakitanga. Doing is always better than just talking about it," says Hinemoa.
Tamaiti Whāngai has always worked  closely with the local Hutt Valley iwi and Te Rūnanga Nui o Te Ātiawa,  a relationship based on whakapapa, whanaungatanga and manaakitanga.