Rangatahi from whānau, hapū and iwi across Aotearoa were immersed in whanaungatanga at the inaugural Iwi Rangatahi Hui in early May. The Hui, initiated by the Iwi Chairs Forum and hosted by Ngāti Apa iwi, was held on Whangaehu Marae and Rātana Pā.  The Iwi Chairs are keen to increase engagement with youth today recognising that they will be the leaders of tomorrow.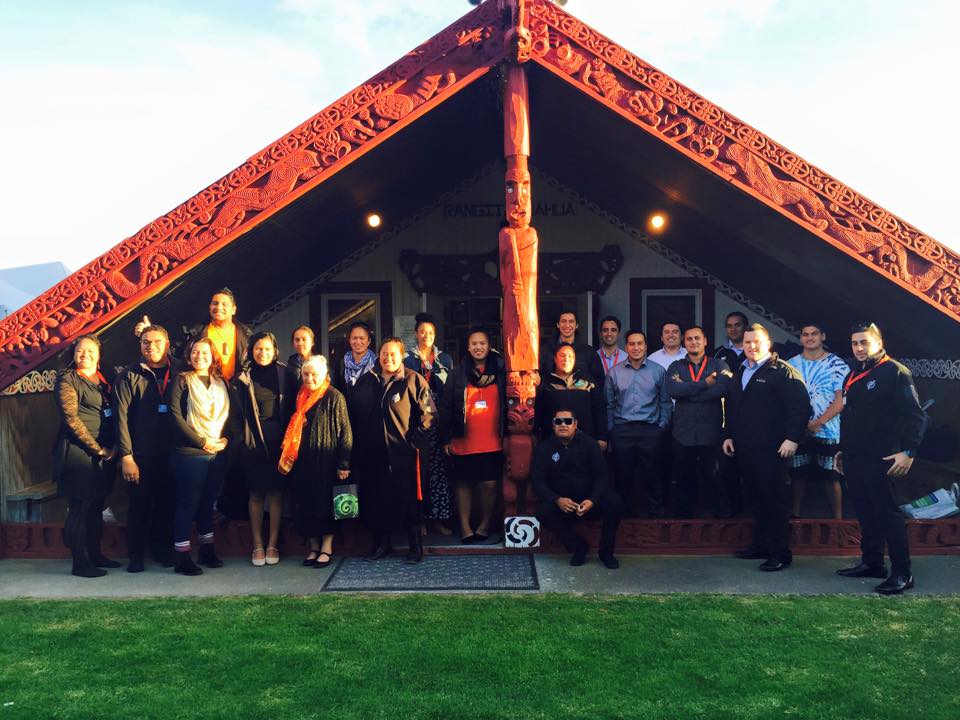 E Tū Whānau's Parehuia Mafi says it was a privilege to share this awesome wānanga with the tangata whenua, Ngāti Apa, Ngā Rangatahi-a-Iwi, and with Dame Tariana Turia who opened the kōrero and inspired the rangatahi present.
Leaving big footprints
"It was very moving and appropriate that the kahukura of E Tū Whānau and Whānau Ora was able to share her life's work with the next generation. There was a moving moment when they accepted the korowai or mantle of responsibility from Tariana to ensure whānau are strong and prosperous," says Parehuia.
The kaupapa and values of E Tū Whānau enveloped the wananga, and the message 'Leave big footprints for your children to follow' provides a fitting theme says Parehuia.
"Tariana Turia left big footprints for her people to follow and the rangatahi not only took up the challenge to walk in her footprints but also to define their own path to create strong and properous whānau within their rohe."
Forging a positive future
The Iwi Chairs Forum invited the rangatahi to present their aspirations and ideas for shaping a positive future for Māori.  Parehuia says that there is widespread acknowledgement that rangatahi represent the future, and they have enormous potential to make a difference.
"The challenge is to harness that potential in a way that is positive and powerful."
Whanaungatanga at heart of journey
The kōrero over the three days focused on the participants' rohe – their particular dreams and challenges – and ideas for achieving the shared aspirations for their people. They shaped this up into a presentation and recommendations which received unanimous support from the Iwi Chairs Forum. The rangatahi group will continue – it will lead initiatives that help both forums to grow, and it will host the next Iwi Chairs Forum in Tainui-Waikato.
Parehuia says that it was an honour to be involved, to work alongside Ngāti Apa and the Rangatahi-a-Iwi and to connect with the past, present and future of whānau, hapū and iwi through whanaungatanga.
"Whanaungatanga was the driving force of the wānanga – Tariana and her people of Ngāti Apa set the scene from her opening kōrero and by the end, the E Tū Whānau moemoea of strong, prosperous whānau was deeply instilled in the hearts of all of those present."