E Tū Whānau supported whānau and community groups throughout Aotearoa to celebrate Matariki 2023 in myriad different ways. Feedback is still coming in, but here's a taste of the tikanga, whanaungatanga, mana manaaki and aroha that flourished as a result.
Te Matau-a-Māui
In Te Matau-a-Māui (Hawke's Bay) 200 cyclone affected whānau associated with Flaxmere based Hikoi Koutou Charitable Trust took part in a week of celebrations culminating in a hautapu on the morning of Matariki Day itself.
Many of the whānau involved lost their homes in Cyclone Gabriel and are still in temporary accommodation or living with other whānau in overcrowded accommodation.
"The stress they are living with is huge but Matariki 2023 was a time of joy for us because of the support E Tū Whānau gave us. It allowed us to be together, to relax, kōrero and have fun," says Les Hokianga, Hikoi Koutou Trustee
In the week leading up to te rā aro ki a Matariki, whānau came together to wānanga values that were important to them. They talked of whakapapa, their tūpuna, and building the mana of those around them by challenging and nurturing each other.
They also went to a nearby park to float paper lanterns dedicated to loved ones who had passed. Later, they joined other community events at Flaxmere Showgrounds, East Pier Ahuriri, and Marine Parade where they enjoyed the spectacle of bonfires lit from Mahia to Napier.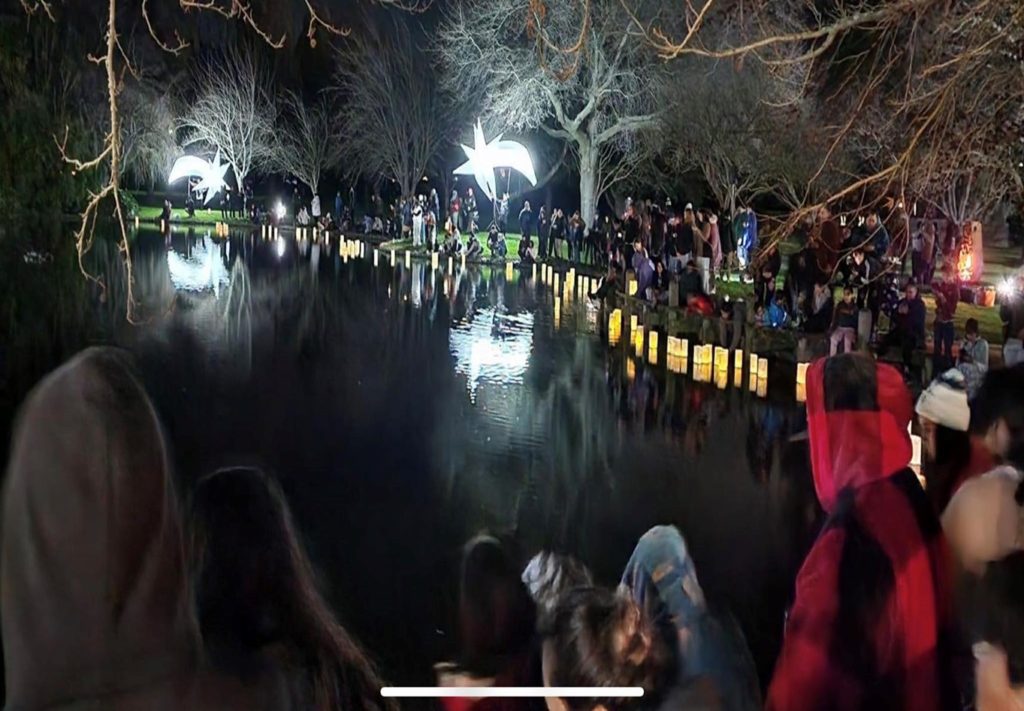 Te Tai Tokerau – Whangaroa
Up in Te Tai Tokerau, Ngati Kahu ki Whangaroa rangatahi hosted whānau for an evening of whanaungatanga, waiata and kai.
Rangatahi planned it all themselves, gathered the kai moana, prepped the hangi pit and served the kai to whānau and manuhiri. The next day, they all simply hung out together on the beach at Papakainga o Taemaroa Bay.
One kaumatua summed it up when she said,
"We felt so spoilt to be able to attend an event like that on our own whenua, and so proud of the rangatahi for their leadership and manaaki that made the special time successful and memorable."
Te Tai Tokerau – Kaipara
Meanwhile, in the Kaipara, Māmā and their kōtiro came together to learn the art of manu tukutuku panels. They also enjoyed miri miri and demonstrations on the making of Pacific-inspired garlands.
One of the participants said it sparked her interest in anything to do with toi Māori.
"It enhanced my mātauranga Māori and filled my kete."
Te Tai Tokerau – Whangārei
Further to the east in Whangārei, Te Runanga Ā Iwi O Ngāpuhi and Te Takiwa Ki Whangarei hosted their second Puanga Awards. E Tū Whānau supported this year's category recognising the taitamariki (young people) of each of the ten marae involved.
Māmā Moving Mountains, who roll out initiatives across their rohe to celebrate and grow the strength and resilience of wāhine, organised the Whangārei Ahi O Te Aroha event to mark Matariki 2023. The weather was cold and windy but that didn't stop whānau turning out to enjoy a hot meal, offerings from local wāhine owned and operated pakihi (businesses), entertainment, and whanaungatanga with whānau and friends.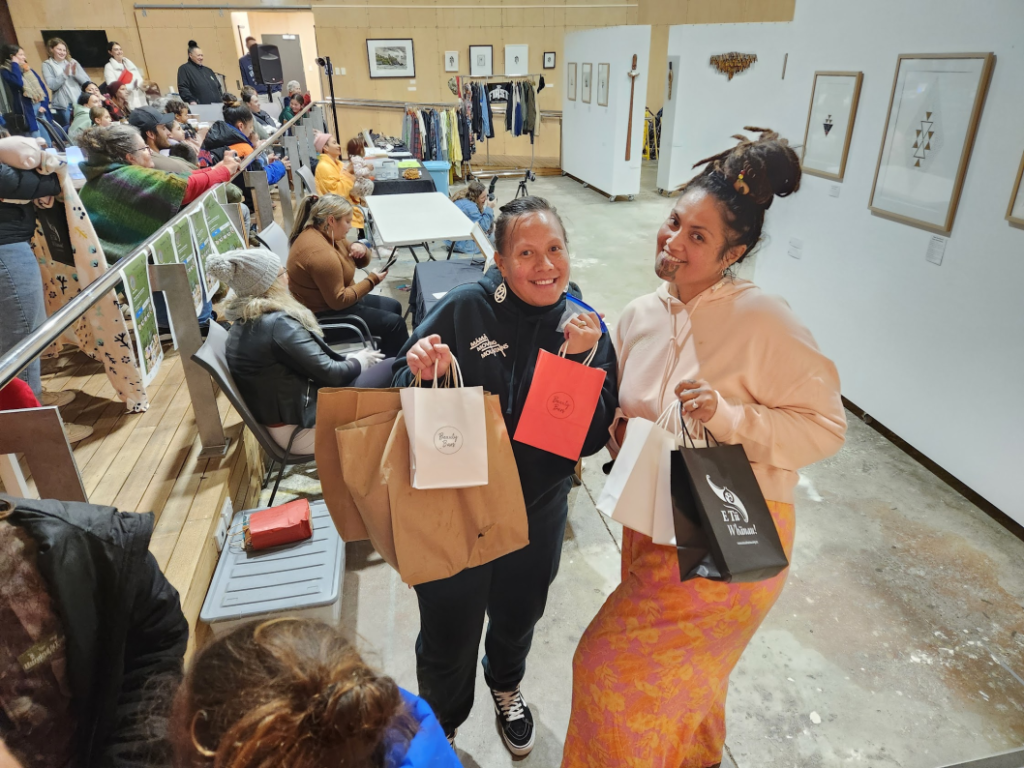 Tamaki Makaurau
In Auckland, New Settlers Family and Community Trust celebrations focused on the increasingly important relationships former refugee and migrant families have with local tangata whenua.
Families from east and south Auckland shared kai and conversation about their respective cultural heritages, norms and tikanga with their hosts at Te Tahawai Marae in Pakuranga.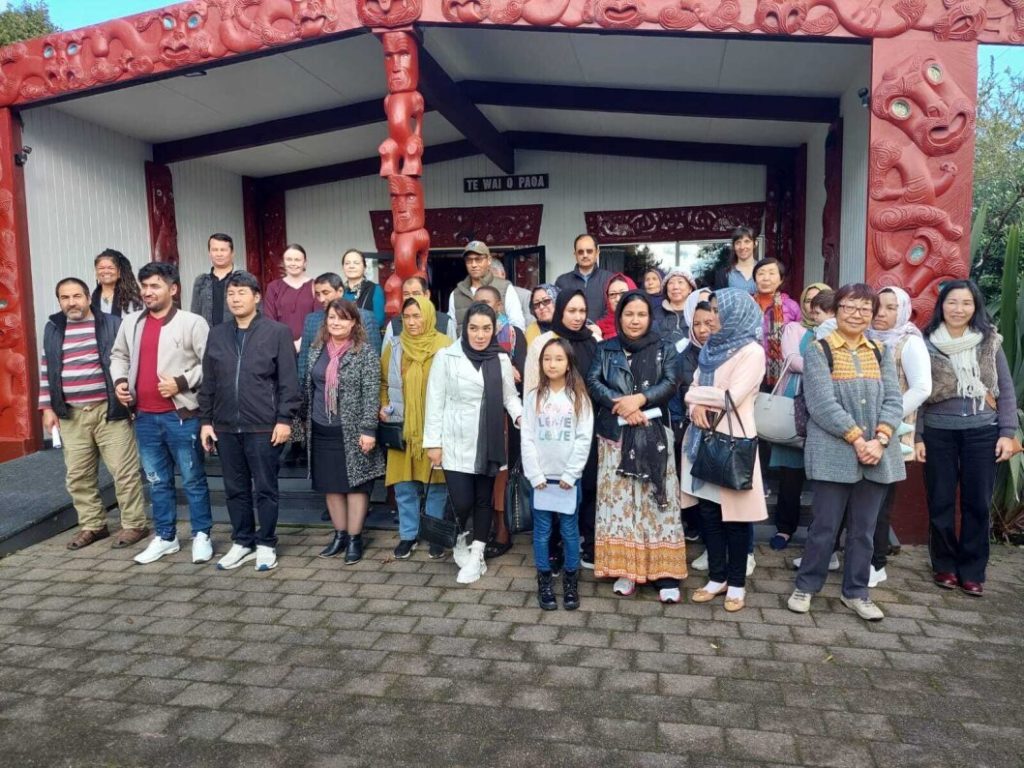 Ngāti Whātua Ōrākei hosted a similar event for former refugee and migrant families in west and central Auckland.
Fahima Saeid from New Settlers Family and Community Trust said these generous and welcoming events deepened their connection and understanding of tangata whenua in their new home. "It made them feel safer and more connected to their neighbourhood," she said.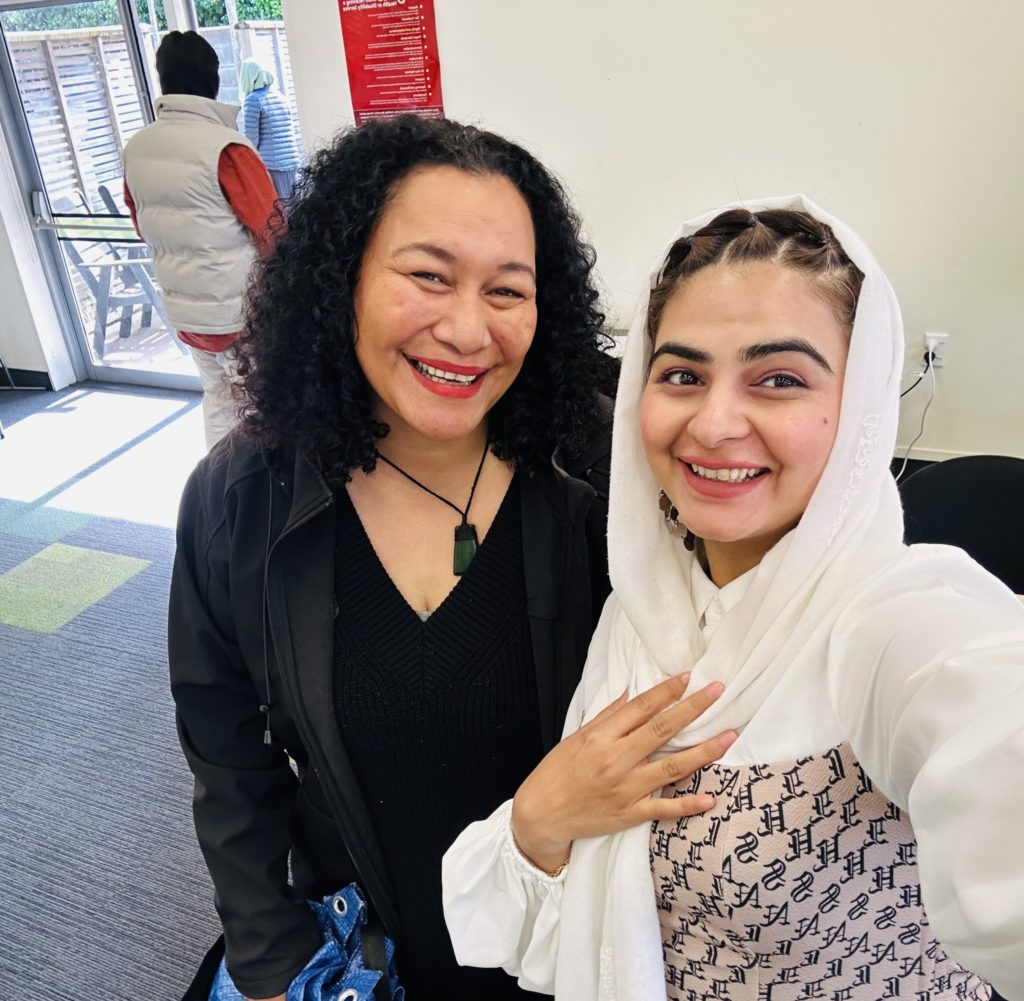 Te Awa Kairangi ki Uta
Matariki 2023 celebrations at Orongomai Marae were all about manaaki for kaumatua and manuhiri. They occurred at a time which also marked 50 years since their kapa haka group, Māwai Hākona, won the Polynesian Festival, now known as Te Matatini.
Their elders – and those who've passed – were honoured for their achievements during a memorial service on Sunday 16 July at Ōrongomai Marae. This was followed by a visit to Akatarawa Cemetery.
"There are very few surviving members of the original winning group and so we were very fortunate that three of our oldest members, Heemi Kara, Tamati Kaiwai and Hine Poa, were able to attend," said Orongomai Marae Committee Chair, Sophie Tukukino.
In the evening, they gathered for kai, a quiz night and lots of whaungangtanga. Around 80 whānau, including Te Ngaru Pou, an Australian kapa haka group, attended the events and received whānau packs including a copy of the book He Tau Makuru: 50 Years of Te Matatini National Kapa Haka Festival.
"We recognised the achievements of our whānau, we remembered them, sang their songs, told their stories koia ki a mātou te whakatinanatanga o te whakaaro Matariki. Hokia ki tō Kāinga – Matariki calls you home – this is what Matariki 2023 will be remembered as by our whānau".
Rangitikei
In rural Rangitikei, whānau from Mokai Patea and Taihape rohe came together on Moawhango Marae for tamariki- and whānau-centred events organised by Ngā Iwi o Mokai Patea Services Trust.
Kaumatua led kōrero on local Matariki knowledge and traditions, and there was lots mahi toi. Whānau of all ages made harakeke stars and manu aute (Māori kites). They worked on a mural and learnt Matariki themed waiata and pūrākau (stories).
Ngā Whetu o Mokai Patea celebrations culminated with an over-night wānanga on Moawhango Marae followed by an early rise to catch Puanga in the morning sky.
Wainuiomata
In Wainuiomata, Te Atawhai Holiday Programme kaimahi and volunteers filled the second week of the school holidays with interesting and fun activities to honour Matariki.
They organised trips for the rangatahi to the local pools and to Te Papa Museum. They held in-house wānanga on poi making and performance, haka and mau rākau. They made a video together and went walking as a group to share the pleasure of walking. They welcomed friends and whānau to a hākari on te rā aro ki a Matariki. Later, they wraped up warm to enjoy the beauty of the night sky, remember tūpuna, and let the tikanga and traditions of te ao Māori take on new life and meaning.
"E hara tāku toa I te toa takitahi, engari he toa takitini – The strength and success of this programme was not of an individual but from a collective."
Want more?
Read about E Tū Whānau kaupapa, vision, and Mahere Rautaki (Framework for Change) 2019 – 2023.
Join the E Tū Whānau communities on Facebook, Instagram and YouTube.