The Ōtara Youth Hub (OYH) sits, literally and culturally, at the centre of the largely Māori and Pasifika South Auckland community it serves.
OYH began operating three years ago out of corner store premises beside a busy walkway and 'meet-up' area in the Ōtara shopping centre.
It's now a comfortable and safe space for rangatahi of all ages and backgrounds to connect with each other and the services provided.
Rangatahi are free to hang out, play table tennis, read, make use of the free self-directed careers kiosk, and get support from onsite staff for writing CVs, gaining drivers' licenses, and helping them navigate pathways into education or employment. They can even make and record their own music in a small purpose-built recording studio with support from local music producers.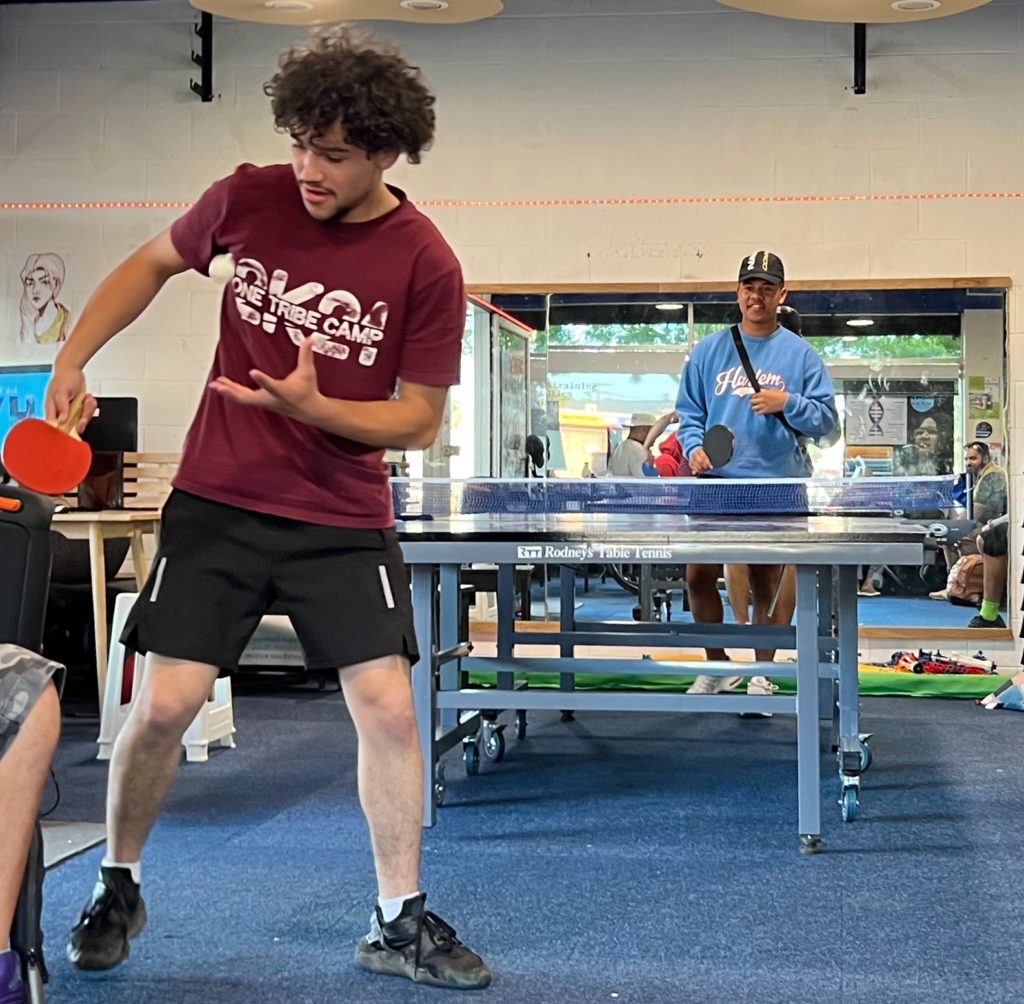 "It's open, it's free, it's exciting and – most importantly – we're local, we're familiar. We knew these guys and their whānau long before OYH even existed," says Manager Terangi Parima.
E Tū Whānau values at the root of Ōtara Youth Hub success
E Tū Whānau currently covers the rent of this pivotal asset because it's a key part of Ōtara's successful community-led approach to combatting violence of any kind in their vibrant neighbourhood, but funding is only part of the picture. The relationship is much deeper.
When OYH established its kaupapa, it incorporated the E Tū Whānau values in its founding principles.
"The E Tū Whānau values really ground us in the idea of doing things with mana," says Terangi.
The E Tū Whānau Charter of Commitment is also the inspiration behind the Code 444 Youth Movement, a separate but associated initiative by youth leaders in local high schools to take action against bullying and publicly declare that violence against each other is not part of their respective cultures.
Ōtara Youth Hub Leadership Army
Terangi, who is now in her early 20s, was at high school when she started working in the community under the mentorship of Ōtara community worker and E Tū Whānau kaimahi, Swanie Nelson.
She is a founding member of the Ōtara Youth Hub Leadership Army or OLA Squad, a movement of diverse young people who talk of their determination 'to re-imagine their community to make it better for themselves and other young people'.
OYH is a base for OLA Squad members who run a variety of activities such as weekly wānanga, waiata and kapa haka sessions for local kuia and kaumātua at the Ōtara Court retirement home, organising sporting or cultural activities, and co-ordinating food sharing schemes for separate community-led schemes like Pataka Kai and The Ōtara Kai Village.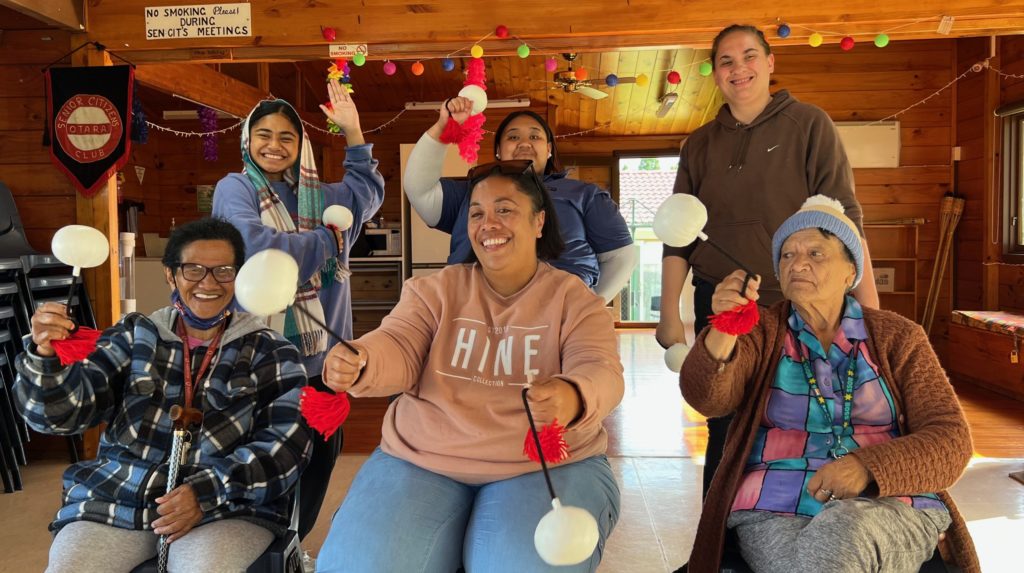 The centre of rangatahi wellbeing in Ōtara
OYH is a vibrant and increasingly creative space proving time and time again that it's able to respond quickly to the needs of the people it serves. Case in point is the recently launched Ahi Ka Ōtara collective which supports rangatahi into employment or education.
"Ahi Ka Ōtara aims to instil hope into our disengaged rangatahi and provide them with the tohu they need to thrive through employment or education and achieve their moemoeā," Terangi says.
Manaakitanga sits easily in an environment where ideas and positive influences swirl around the many young people who flock there for companionship, safety and understanding. Every week different opportunities emerge for those keen and ready to take advantage of them.
Terangi says that those who turn up, who put their best foot forward and show leadership potential, are mentored, and enthusiastically supported in whatever they want to do.
So many opportunities for rangatahi
The number and kind of activities and events the OYH run is mind boggling but a quick glance at the OYH Facebook page reveals some of the activities connected to this inspirational rangatahi space. We've included a few examples below.
Last year eight OLA SQUAD members raised funds to attend the Dubai Expo. They proudly took Māori and Pasifika youth culture to an international forum, met with people from different cultures and walks of life, and were exposed to everything the modern world has to offer.
Yet another 16-strong group of Ōtara rangatahi are currently raising funds to attend a week-long NASA Space Camp in Alabama, USA at the end of August. This is another extraordinary opportunity for these bright young people to immerse themselves in STEM (science, technology, engineering, and math) subjects and explore global opportunities. You can find out more about the group's efforts to take up their places on the NASA Space Camp here.
Closer to home, an OYH tāne group has just returned from three days on Rangitoto Island with E Tū Whānau Kaimahi, Mikaira Pau, where they were immersed in the ancient rhythms of moana and ngahere that would have been so familiar to their Pacific voyaging tūpuna.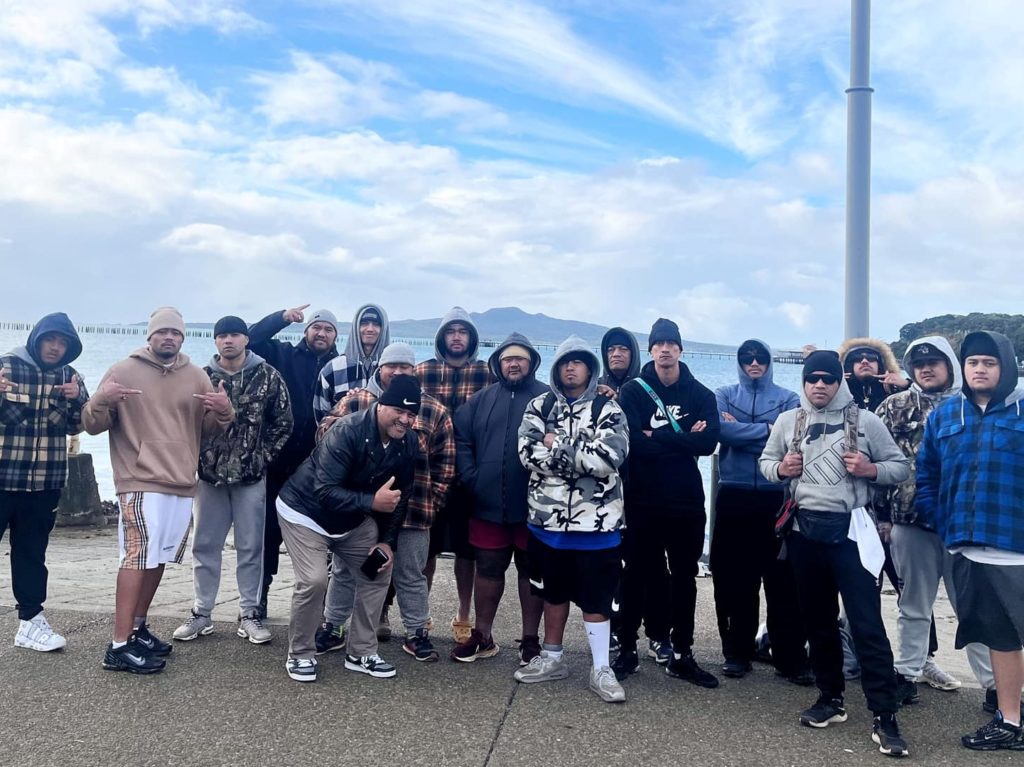 The young men described it as an awe-inspiring journey that has forever altered the way they see the island which sits enticingly close in Auckland harbour but is not always easily accessible to whānau from a South Auckland suburb like Ōtara.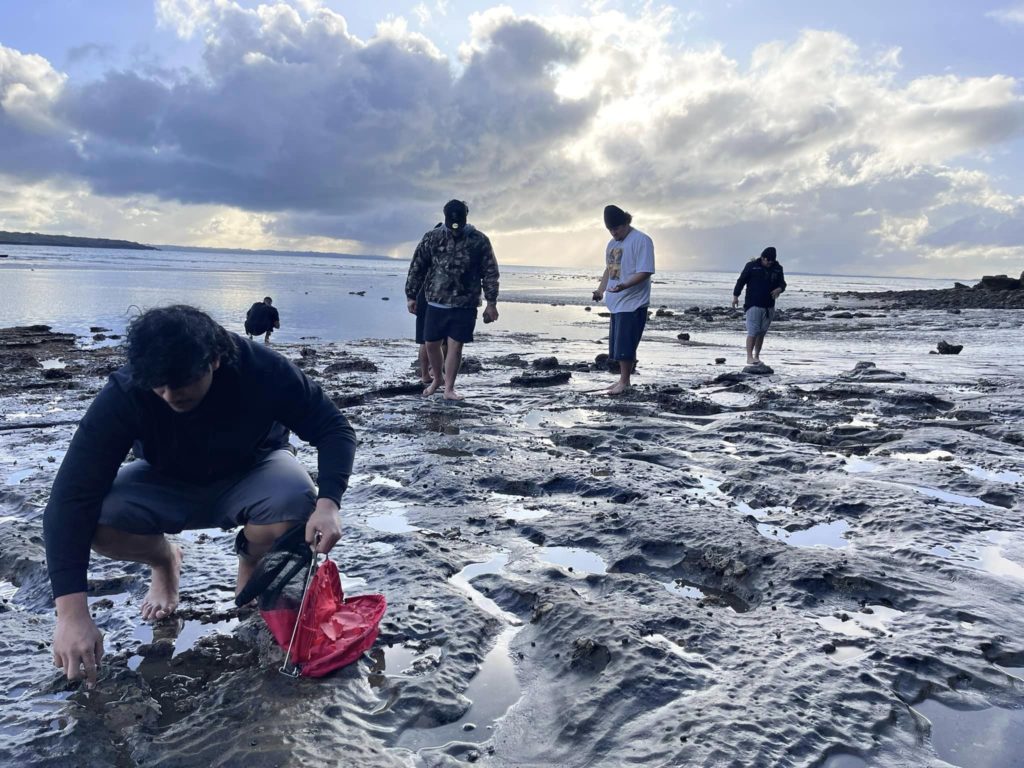 Want more?
Read more about what the Ōtara Youth Hub is up to
Find out more about Mikaira Pau's work with tāne
Read about the E Tū Whānau values
Read about E Tū Whānau kaupapa, vision, and Mahere Rautaki (Framework for Change) 2019 – 2023
Join the E Tū Whānau communities on Facebook, Instagram and YouTube.