This story is one in a series profiling the eleven finalists in the inaugural E Tū Whānau Ann Dysart Kahukura Award 2022 which recognises and celebrates inspirational community leadership.
E Tū Whānau kahukura are those people who support, encourage and strengthen whānau by modelling values, behaviours and actions that are positive 'footprints' that can be followed.
For the last 28 years, members of Auckland's Aotearoa Latin American Community (ALAC) have enriched Tamaki Makaurau and Kirikiriroa with their own brand of cross-cultural community action.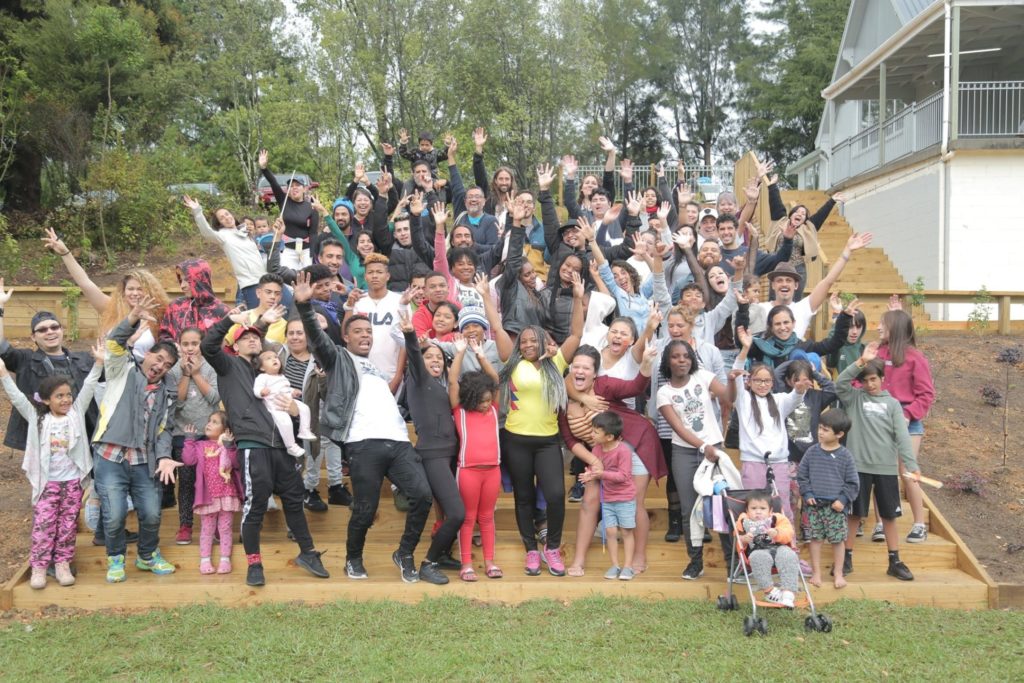 Many founding members of ALAC came to Aotearoa decades ago as refugees from political oppression and violence. Their experiences of injustice in their homelands have left them clear-eyed about the legacy of colonialism in Aotearoa and endlessly compassionate to the challenges faced by recent refugees from Asia, Africa, the Middle East and South America.
Aotearoa Latin American Community – diverse programmes uplift whānau
Drawing on their backgrounds as artists, film makers, writers, and political thinkers, Aotearoa Latin American Community works alongside people from other communities on a startling variety of projects that uplift and strengthen participants and embody the E Tū Whānau values and approach. Their Project Tamkin holiday programme took Muslim teenagers on field trips to meet up with rangatahi Māori and Pasifika and learn about the geography and history of their city and how to care for the environment in their new home. At the same time, ALAC made sure they were supported to embrace their own diverse stories, cultural heritage, and faith as a rich source of strength, empowerment and wellbeing.
Another beautiful collaboration supported by ALAC is the Sewing Travelling Box (and its offshoot Project Tamkin) which bought African and Middle Eastern refugee women and Latin American textile artists together to create and exhibit textile art telling their personal stories of migration whilst weaving together connections, laughter and unity.
ALAC exudes aroha, whanaungatanga, mana manaaki and kotahitanga. All of their mahi celebrates and promotes these values which are often on full display at their Onehunga headquarters or during one of their regular cross-cultural events, performances or art exhibitions. Whatever the project, ALAC whānau manage to create a warm welcoming space where people from all backgrounds find commonality and enduring friendships that start with the sharing of creativity and personal stories of endurance.
Want more?
Learn about E Tū Whānau kahukura and the whakapapa of the concept
Read about the vision, values and journey of E Tū Whānau
Join the E Tū Whānau communities on Facebook, Instagram and YouTube.