A by whānau for whānau movement that supports anyone affected by methamphetamine is having a positive effect on rates of family violence, and child abuse.
New Zealand P-Pull is a nationwide network of people with real experience of the impact of methamphetamine, and understanding of the 'pull' the drug exerts on people from all walks of life. It is an accessible and effective way to combat the harm caused by methamphetamine.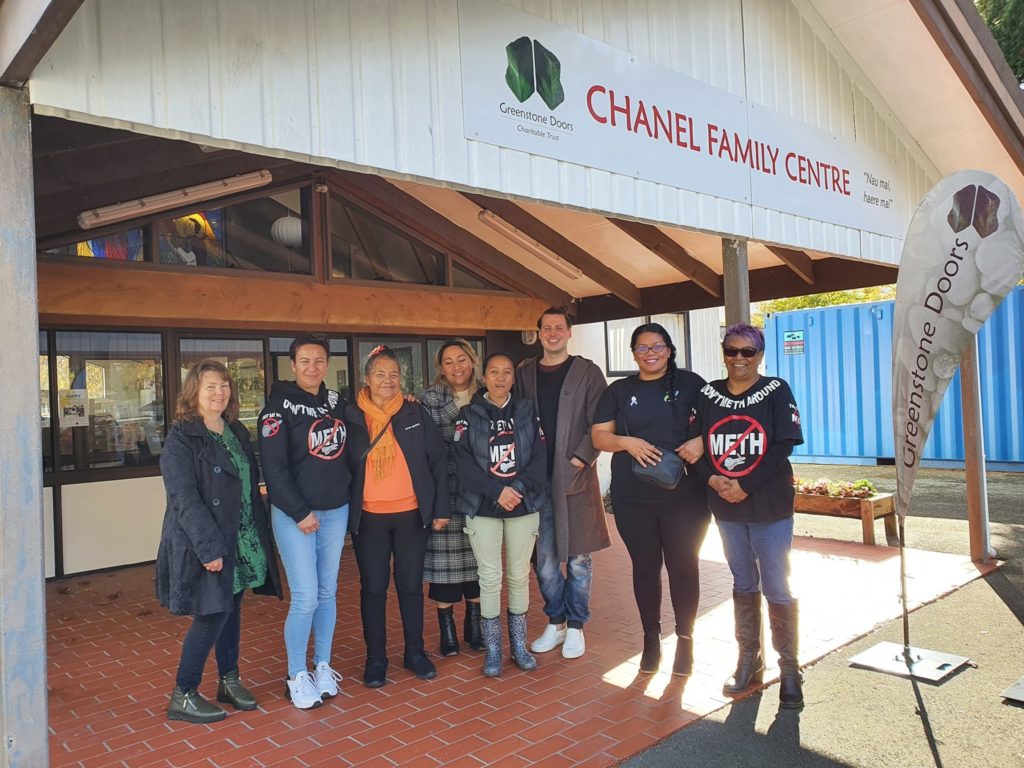 The New Zealand P-Pull closed Facebook group and nationwide walk-in meetings support and educate anyone affected by the drug. Each walk-in has a trained facilitator who has lived experience of 'P', either as a user or a whānau member.
Whānau and friends, users who seeking meth support, and those wanting to maintain their sobriety, go online, or attend walk-ins to share their experience, their fears and, often, their optimism. The walk-ins are free. They're safe, confidential and compassionate spaces where people who are unable to access qualified addiction practitioners, or are uncomfortable seeking professional help, can turn up spontaneously and engage with others on their own terms. They are guaranteed to find acceptance. Many say they also find a sense of community. There are now 15 walk-ins throughout the country.
Meth support in the community
Workers at the Pomare Community House in the Hutt Valley suburb of Pomare say life is demonstrably quieter since they started holding weekly P-Pull Walk-Ins four years ago. They say that incidents of domestic violence and uplifts of children by Oranga Tamariki have plummeted. The proof may be anecdotal, but the people gathering it have deep roots within the community and often know what goes on behind closed doors.
The Hutt Valley walk-in is held at the Pomare Community House on the first Wednesday of every month. The facilitators also run another meeting in Petone on the second Wednesday of the month, and they have recently helped establish a third meeting in Upper Hutt. Robyn Winther, and her partner Jarrod Waerea, host that walk-in on the third Wednesday of the month.
Want to know more?
Read an evaluation of New Zealand P-Pull.
Read about E Tū Whānau kaupapa, vision, and Mahere Rautaki (Framework for Change) 2019 – 2023
Join the E Tū Whānau communities on Facebook, Instagram and YouTube.
Sign the E Tū Whānau Charter of Commitment and receive regular Pānui.