Shaneece Brunning has been on the E Tū Whānau waka since she was twelve years old. She recently joined the team in Wellington as a rangatahi kahukura and has a bright vision for young people and their whānau in Aotearoa.
The power of being Māori
Shaneece is proud to be rangatahi Māori. Her cultural heritage and identity give her the strength and motivation to grow as a person, and to advocate for change for whānau right across the country.
"I feel powerful being Māori. I feel like I am going to make a change because I am Māori."
She acknowledges the pain and hardship that many kaumātua and other pakeke have endured due to colonisation, but her eyes are firmly on what's in front of her, and what lies beyond the horizon. Today, she stands in the present and, as she sees it, things are changing because Māori are standing up for themselves and naming the future that they want.
It's easy then to see why Shaneece loves her mahi as E Tū Whānau's newest and youngest ever staff member, and why she's so enthusiastic about her work with rangatahi.
"Anything is possible if you have the passion and the drive for change, rangatahi can do anything they desire – they just have to believe in themselves."
E Tū Whānau wānanga are doorways to change
Shaneece Brunning's journey began eight years ago when she attended her first E Tū Whānau wānanga. It deepened her experience of being Māori and opened her eyes to her own potential. It was also a space where rangatahi were invited to speak up, and people listened.
"E Tū Whānau gives us rangatahi the confidence and belief within ourselves to lead, but also to have the humility and wisdom to take a step back for others to lead. It's awesome."
Everything at the wānanga, she says, was from a Te Ao Māori perspective and people allowed themselves to be vulnerable and open. They saw through different lenses and created the pathways that they desired for themselves and their whānau.
"We did kapa haka and stuff like that, yea that was cool, but being in a space, talking from our wairua especially, that was powerful for a lot of us."
She says E Tū Whānau plants the seed and allows whānau to keep growing it into something beautiful; they walk alongside whānau in their journey of life and watch magic happen.
"E Tū Whānau wānanga are spaces for Māori, and whānau from all cultures, to come together to heal the past and listen to each other. This enables people to move forward and grow."
Change is up to communities
Nobody can be forced to change, says Shaneece.
"E Tū Whānau adapts to what our people need, you know. It helps them plant that seed, but it's actually whānau that figures out how they want to grow."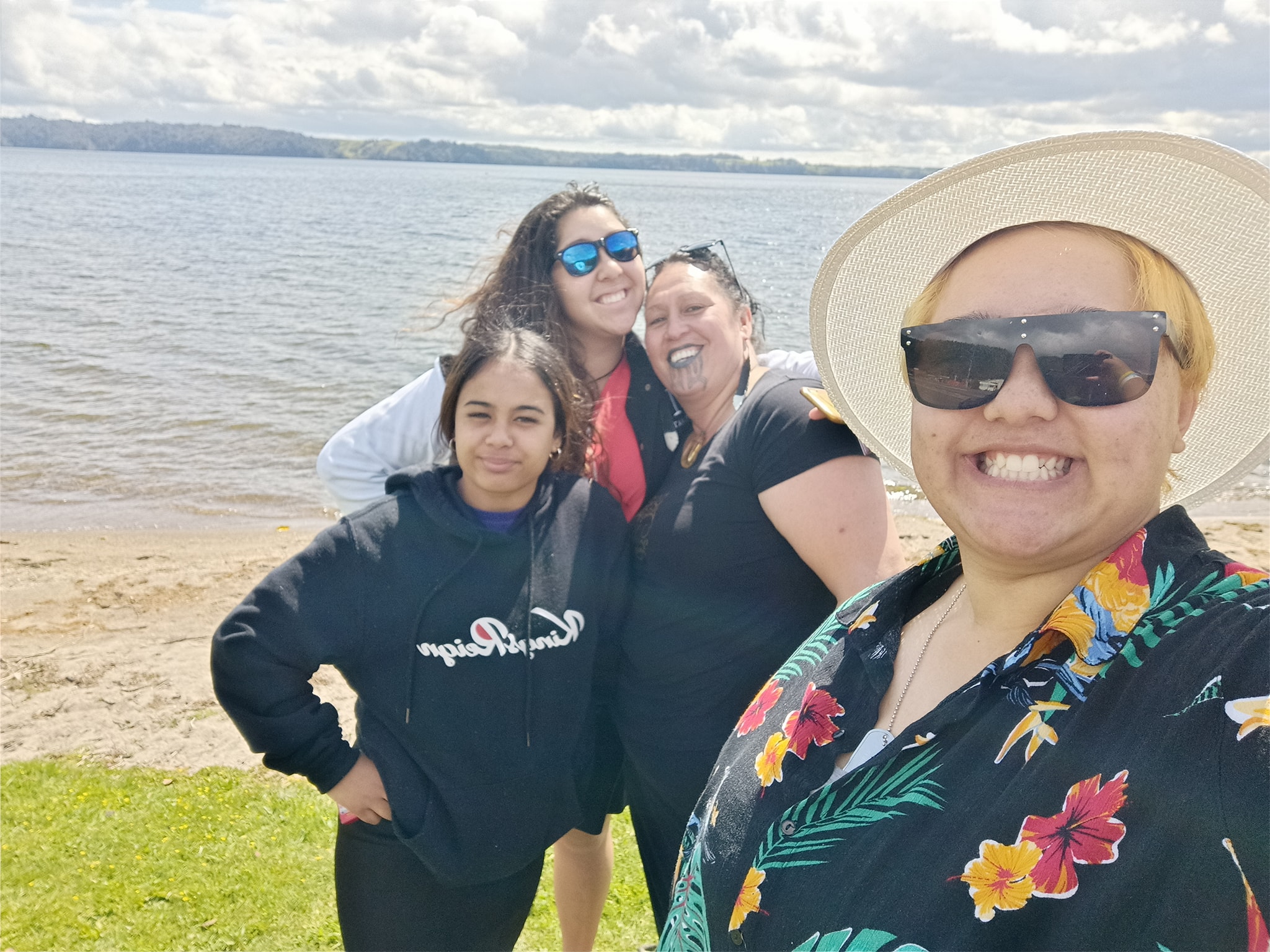 Shaneece is passionate about bringing people together to find common ground and believes that E Tū Whānau is the key because it's a movement that whānau can tautoko.
"We provide a space that is safe for them to feel open and when that happens people take the first step in connecting to who they really are. They begin to fit together the pieces of themselves to see the bigger picture.
"E Tū Whānau was pretty much made by our people, and we're the ones who are just helping to carry it along, so it doesn't get lost on the way. Planting that seed with our people and helping them grow it to whatever they desire."
Rangatahi Māori are creating a vision
Wise beyond her years, Shaneece Brunning has a clear vision for the future of rangatahi Māori.
She calls on all rangatahi to get to know who they are, and when they do, to feel proud of it. She knows it's tough for some young people to feel good about themselves but challenges them to begin today to change that thinking. This is the first step in rangatahi making a future for themselves and others in their whānau.
"With them coming to wānanga and E Tū Whānau, they've felt like they've finally found somewhere they belong, yeah, and connect to."
As Shaneece explains, positive social change catches on and spreads.
"It's like a chain reaction. Once one person starts it, everyone will start jumping on board with it without even realising most of the time".
Shaneece knows that change happens best when nobody is left behind. Everybody has something of value to share, she says, and we must work together as a team to bring out the best in each other.
"Apparently, in the old days, our pakeke used to sit on the paepae and watch rangatahi play and then go, 'Oh, yeah, this one will be a doing the whaikōrero, or this one will be doing the karanga when they're older.'"
Don't be pressured, follow your heart
Shaneece Brunning has one last message for rangatahi who don't speak Te Reo, and for others who may feel that too much change is being asked of them. She encourages them to not be pressured by expectations that are not theirs to bear, and to follow their hearts and the pathways they desire to journey in life.
"Speak from the heart. Trust and believe that you are here, you are present, and you are not alone, even if at times it may seem like that."
Shaneece offers all rangatahi this whakataukī created by Kim Eriksen-Downs and Vince Ata:
"Ko tou ora te maramatanga e whiti ana hei arahi i te tangata – Life has given a vehicle to ignite, gifts instilled to share, assisting our people to see insights."
Read about the E Tū Whānau values
Join the E Tū Whānau community on Facebook