For the last 40 years rugby league has had a positive and inspirational role in the life of Ngāti Pikiao whānui living in and around the rural, lakeside hamlet of Mourea in the Bay of Plenty.
Their highly competitive league club, now renamed 'Pikiao Lakeside Sports & Community Club' to include other codes, has just celebrated its 40th anniversary and whānau who attended a recent wānanga to plan its future are determined it'll thrive for another 40.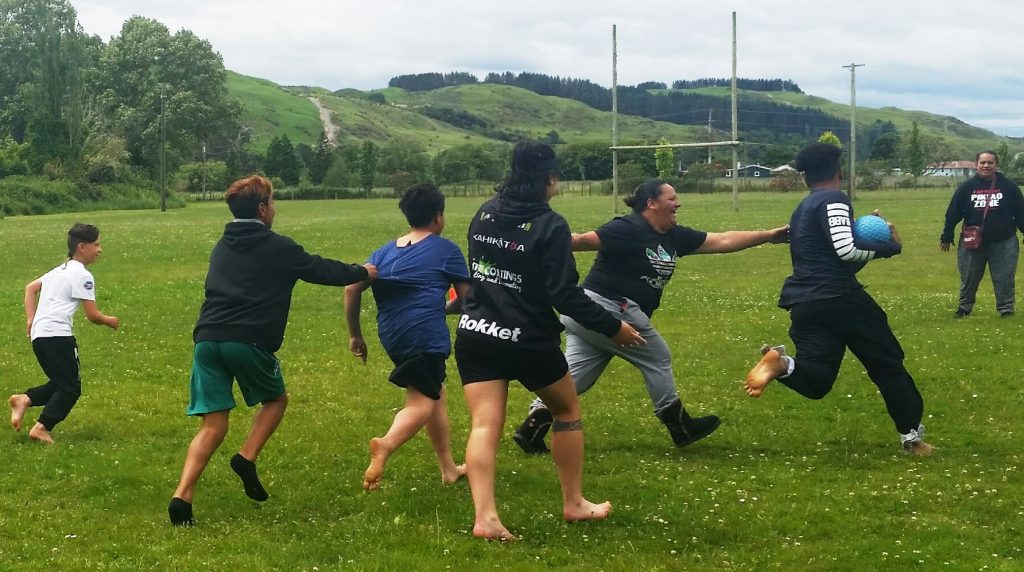 "From the inside, Pikiao is very hearty", says club stalwart, Jason 'Porky' Parata.  "We might not be the biggest players but, if you ask anyone about us they'll say, 'we have the biggest heart'. That's what drives us. That's how we play."
Porky has held multiple roles in the club – player, coach, administrator and club house manager.  He's proud to be known as 'Porky from Pikiao' although his whakapapa to the club, and the iwi, is through marriage to Ranui Tamati. She was born and raised at Mourea and has long embraced its inclusive, family focused sporting culture. Her parents were founding members of the Pikiao Rugby League Club. She's played league, netball and softball for Pikiao. Like Porky, she's a tireless administrator and manager and their children are all active and enthusiastic members of the club.
"All my whānau are from around here and have either played for the club or were part of the committee at one stage or another, or are owners of the land here. When the club first started we were so far out of town it took half hour to get there. We were our own, tight knit community. All the doors were open.
"If your child wasn't at home, you always knew they were at some whānau house down the road so the club has 'a meeting thing' for a lot of people and, yeah, it's always been the heart of everything for me."
Proud spirit
Pikiao's gutsy, proud spirit has seen its league teams win their fair share of fixtures – their premier teams win in the Bay of Plenty/Coastline Premier Rugby League Championship earlier this year was no exception – but the club is facing challenges.
Natural changes in whānau lifestyles have seen membership and whānau support slip in recent years as training sessions and competitive fixtures are increasingly held in Rotorua rather than at the local playing field with its welcoming clubhouse within easy walking distance of Mourea's Te Takinga Marae.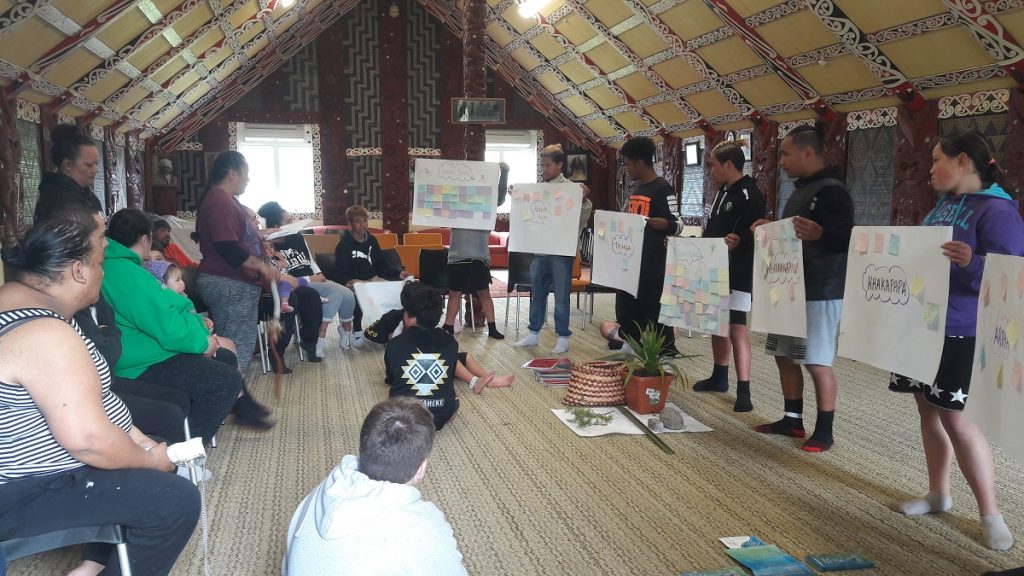 An uncharacteristic but widely publicised gang related brawl during a training session a year ago and dissatisfaction with the drinking culture some associate with league, prompted club members like Porky and Ranui to try and involve the wider Pikiao whānau in a thoughtful discussion about the kind of culture they want their beloved club to have. The recent wānanga, which E Tū Whānau kaimahi were asked to help facilitate, is part of what promises to be a year long process.
Open door
In his introductory kōrero to the 45 whānau who gave up their weekend to attend the wānanga, club founder and kaumatua, Selwyn Hiriwini Rickety said moves were afoot to meet current challenges.
"We've opened the doors to the whole community, to new codes and sporting groups. Changing our name to 'Pikiao Lakeside Sports and Community Inc.' reflects that. This is a way of moving forward, engaging more people and generating income to keep the club going."
Ranui asked more whānau to get involved in the practical running of the club and Porky talked of replicating the wonderful feeling of whānaungatanga he'd experienced when taking part in kapa haka activities.
"It's a better feel than what some people see as the league culture of train, play, drink. We don't role model anything by doing that. We're not all about drinking and violence and all that. It's a whānau club."
Moemoeā
Conversations about using Māori values to bring about positive change with another fellow 'passionate leaguie', E Tū Whānau's Sash Stosic, helped Porky clarify his thinking.
"Sash has been my sounding board. One day he said, 'what's your moemoeā', and the next minute I drove home, talked it over with Ranui and two days later I presented him with our vision and told him,  'this is what we can do' and it's all gone from there."
Sash is genuinely humbled by his experiences with the Pikiao whānau and is looking forward to seeing how they choose to develop their club and its culture.
"They're a strong whānau who can talk about the small stuff as well as the complex, serious issues in life. Kōrero awhi definitely helps whānau relate and feel connected to each other."
Whakawhānaungatanga
Asked about the usefulness of their first wānanga, Ranui said that listening to whānau who are normally too shy to speak up in the club, 'just coming up to kōrero', was a highlight for her. She also loved it when they took tamariki down to the playing field to play some traditional Māori games.
"I haven't seen that in a long time. Our whole whānau walking from Te Takinga to the club and back again. I used to see that all the time when I was little, back in the 70's and 80's, but now we all jump in our cars so you don't see it so much. I really liked the whakawhānaungatanga I saw today. We're still a tight-knit community when we come together."
Porky said that seeing the kids and their mums and dads and uncles and aunts running around on their home whenua made him happy because it represented his vision of a united, whānau club.
"We are one whānau. We carry the tipuna's name on our chest all the time. I'm not from here but I'm proud as to stand up and say that's Porky from Pikiao. It makes me proud."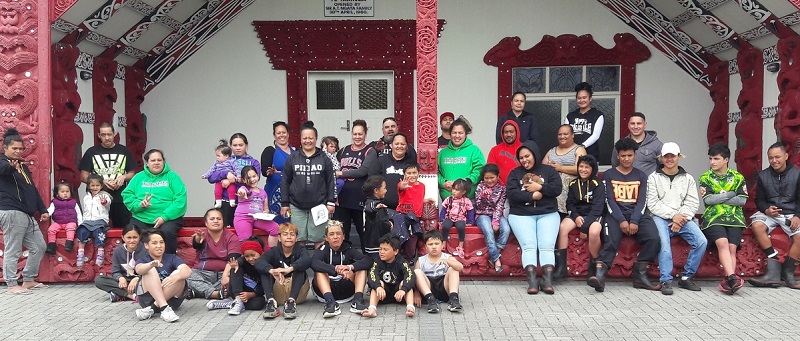 Read more about the sporting history of the club in this NZ Herald article