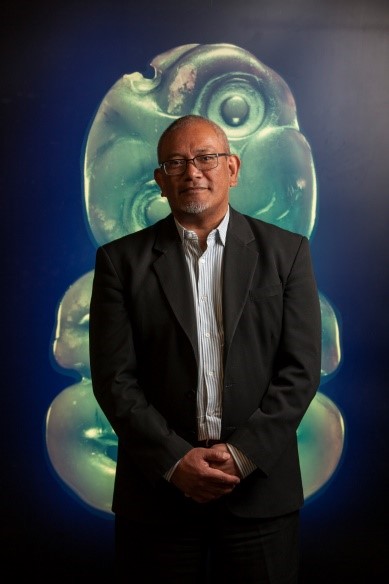 One of the three judges of the E Tū Whānau Song Competition 2016 is Ngahiwi Apanui (Ngāti Porou, Ngāti Hine and Te Whānau a-Apanui).
Ngahiwi is the Chief Executive at the Māori Language Commission.
He is also the current chairperson of the Pūatatangi music committee of Toi Māori Aotearoa and a former board member of NZ Music Commission.
Ngahiwi is a founding member of the first kaupapa Māori band, Aotearoa and has released three solo albums – Te Hono ki te Kāinga, E Tau Nei and Matariki.
In 2003 he was awarded a Tui for Best Māori Album and won the inaugural APRA Maioha Award for best Māori composition.