Judges, Maisey Rika, Ngahiwi Apanui and Maaka McGregor will have a tough job choosing the three winning waiata in this year's inaugural E Tū Whānau Song Competition.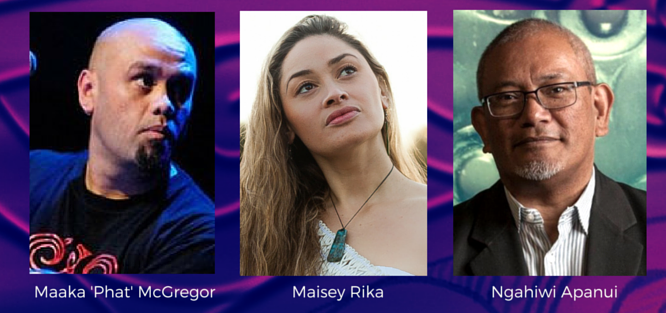 Maaka McGregor says he's heartened by the wealth of knowledgeable and talented songwriters writing so well in both English and Te Reo.
"They've really taken the E Tū Whānau kaupapa and its values on board as well and are writing heartfelt stories in the first person or about a family member or friend."
Ngahiwi Apanui is impressed by the number of entries and the quality overall.
"As the Chief Executive at the Māori Language Commission, I am encouraged by the number of songs that are using te reo Māori and encourage more budding composers and musos to write music that features te reo Māori. E tū whānau!"
The competition is now closed and judging of the 62 entries is underway.
The ten songs that have received the most votes will be considered by the judges, who'll select which songs will receive the first, second and third prizes.  The song with the most votes also gets a prize.
The competition has been run in conjunction with Māori Radio Stations during New Zealand Music Month.