Entries have closed for the E Tū Whānau Song Competition but voting is still open.  Whānau have until the end of the month to vote multiple times for their favourite waiata.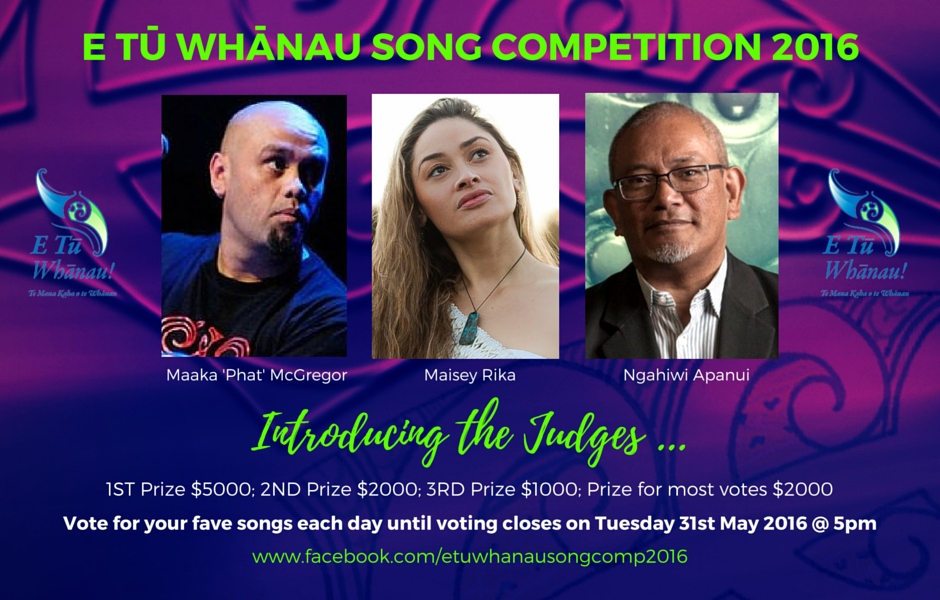 The competition has attracted a massive response with 62 entries from musicians, songwriters and whānau throughout Aotearoa and support has been strong.
You can vote for your favourite songs each day before the competition closes on Tuesday 31st May, 2016.
The top ten songs with the most votes go through to the judges, Maisey Rika, Ngahiwi Apanui and Maaka McGregor. They'll select which songs will receive 1st, 2nd and 3rd prizes! The song with the most votes also gets a prize.
Go to the E Tū Whānau Song Competition Facebook page to view and listen to all of the entries, and vote, vote, vote.
So get into action music lovers and let these talented artists know how great you think they are.
The competition has been run in conjunction with Māori Radio Stations during NZ Music Month.