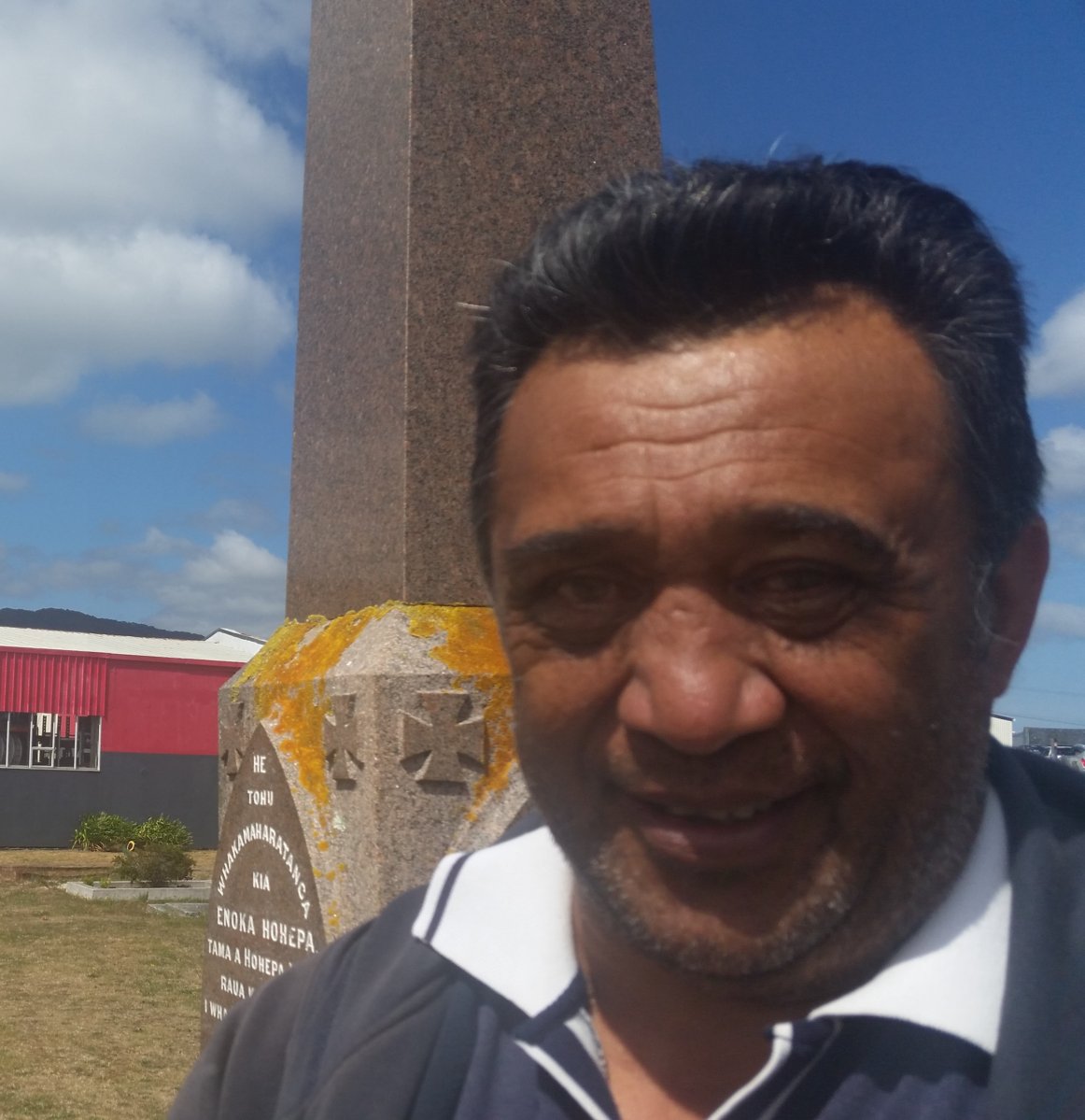 Waiwhetu's Owhiti urupā is a short car ride from the marae, off a busy road in an industrial area near the mouth of the Hutt River. The oldest graves date back to the 1880s but its history as a pa site goes back much further.
Konga Reriti is its principal kaitiaki. He carries the knowledge of those who lie in the urupā and how to bury people correctly on the sandy, riverside site, knowledge that he passes this onto the young men working with him.
Konga was born at Waiwhetu papakāinga and adopted into the Reriti whānau but grew up knowing his birth family who live locally. His whāngai father, Manu Reriti, was one of the urupā kaitiaki in those days.
"He took me everywhere with him and that's how, as a four or five-year-old tamariki, I started caring for the urupā."
In the '60's he and other young tāne joined their elders in clearing the urupā of gorse, mowing the grass and generally maintaining the site.
As elders passed away Konga, like his father before him, became the 'go to' man, the one who knows who lies where, including those who lie in unmarked graves, their simple memorials of shells, stones or plain white crosses, gone over time.
"There used to be a written record but that's no longer up to date. I've got it all up in my head anyway."
"When there's a tangi, the family come to me for advice. If they want to bury their loved one on top of a tipuna, for example, I can make sure that happens and that everything is done properly. I can advise whānau on funeral arrangements, ease their dealings with the funeral director if that's what they want, and help them again a year or so later to prepare for the unveiling."
"It's an honour to be part of it all."