Tamihana Katene didn't mince words when he sat down to write a powerful haka for the Ngāti Pōneke Young Māori Club to perform at the recent Wellington Regional Kapa Haka Championships or Haka in the Park, at Te Whiti Park Waiwhetu. It was held on the first day of the 23rd annual Te Rā o Te Raukura festival.
"Aroha will beat back the weakness of will, aroha will beat back the silence that allows our people to suffer and aroha  will conquer this sickness that affects us so."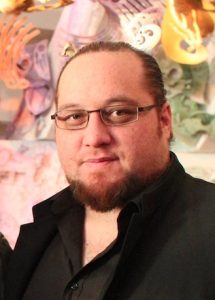 Tamihana (right, who has tribal affiliations to Ngāti Toarangatira, Ngāti Tama, Te Taoū – Ngāti Whātua) wrote 'He Mate ta te Waiponapona', a sickness of the bone marrow (or hidden places), as a challenge to Māori to stop simply paying lip service to the anti-violence kaupapapa.
"This haka is my heart on my sleeve – I see around me a lot of proud people talking about how Māori look after our children and partners. I think it's hypocritical – babies are still being hurt, domestic violence is still happening. We see things we don't like but we keep quiet about them and I believe we have to stop doing that. We have to confront these things."
Over 10,000 whānau and fans turned out to tautoko the nine kapa haka acts competing to represent Te Whanganui a Tara at Te Matatini, 2017.  The winner was Ngā Taonga Mai Tawhiti, Tū Te Maungaroa came second and Ngā Kāwai Hekenga were placed third.
Although Ngāti Pōneke didn't make it into the finals, their passionate haka with its straight talking message had a strong impact on the audience and their female lead, Te Ruahuihui Hiroti, won Manukura Wahine. Tamihana came third in  Manukura Tane.
As one of their supporters said, "We work hard to be the best we can be. On the day we're very competitive, but when the winners are announced we're right behind them. We're all whānau and wish them well at next year's Te Matatini."
Haka gives voice to the Charter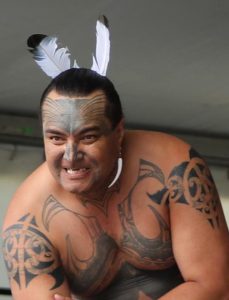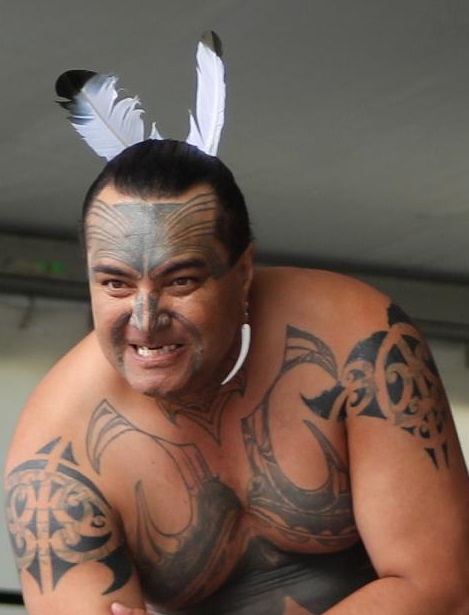 Ngāti Pōneke group leader, Eugene Ryder (right) says kapa haka is an important way for young people to vent their anger.
"Kapa haka is definitely a way to let out frustrations and anger in a way that doesn't compromise our whānau. We performed 'He Mate ta te Waiponapona' with real passion because it speaks of the responsibilities we as Māori have in regard to child and whānau abuse as well as suicide. We've spent a lot of energy blaming government and everyone else but now it's time to take responsibility.
"A line in our haka says, 'Patua te wahangu' [stop the silence]. This relates directly to the E Tu Whānau Charter of Commitment," he said.