Passing through Taneatua at the end of May 2014, we were blown away by the very impressive Te Uru Taumatua, the beautiful and completely sustainable Wharehou o Tūhoe. We were shown wonderful hospitality and guided through this fascinating structure by a very knowledgeable Huka Williams.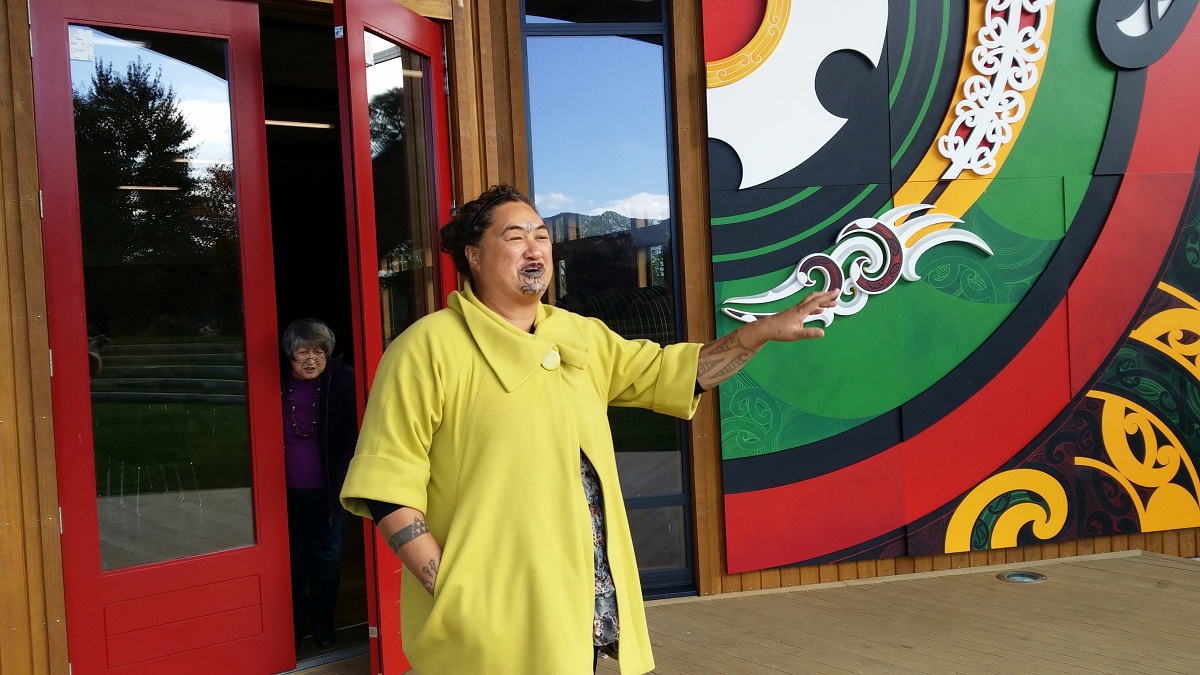 A 3000-strong crowd supported the building's opening on 14 March 2014. Te Wharehou was built to strict criteria in order to enter the Living Building Challenge, a green building code that stretches to include social and ecological goals. Te Wharehou o Tūhoe is headquarters for Tūhoe, at Taneatua, near Whakatane.

You can read more about it here but if you're in the area, make sure you stop and check it out. It's not just inspiring. It's the future!