An inspirational group of ex pupils of Auckland Girls' Grammar School Māori unit, Nga Tumanako o Kahurangi, have taken their tuākana-tēina relationship with current pupils to a new level.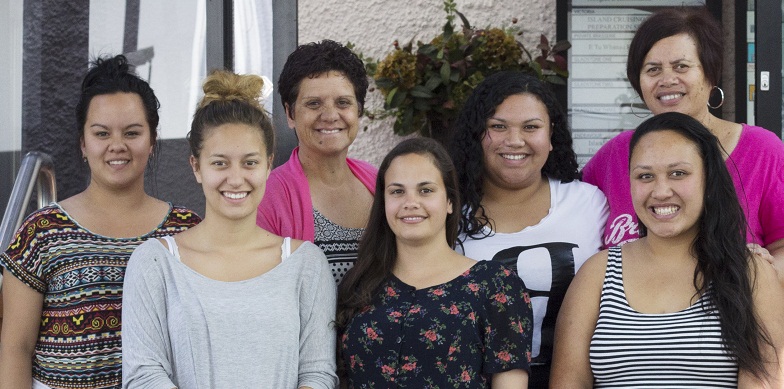 Deane-Rose Ngatai (Ngāti Porou) says Ngā Tūmanako o Kahurangi and the whanaungatanga at its heart was so important to her own success and that of her peers and tēina, that they wanted younger whānau to have the same advantages.
Aim to encourage and inspire
"We worked together, shared our skills and we are a whānau. We want to carry that kaupapa on. We figured that if we modelled success and the ideals of Kahurangi, we'd encourage and maybe inspire more young girls to achieve everything they dream of."
Twenty-four year old Deane-Rose is now exploring the Ngā Tumanako o Kahurangi model as part of her Masters of Design project on the educational experience of urban Māori and their wider whānau. Photography, video and design elements will add to the accessibility of her final work.
Māori education access to Māoritanga
"My father is Māori but he wasn't brought up with the tikanga so going through Māori education became my parents' access to Māoritanga as well as my own. That's how significant these learning experiences can be."
Deane-Rose and her tēina recently got together with E Tū Whānau field worker Shirleyanne Brown to wananga ways each could learn from each other.
"E Tū Whānau fitted our values really well. We loved the ideas around leadership, taking ownership, and being responsible for helping where and how we can."
Connection to ACG "massive"
"We talked about our individual experiences, what Kahurangi meant to us, what we wanted to give back and how we could do it. We're all really active within the community as we tautoko kapa haka through tutoring, fundraising and helping out on wananga. Most of us still have whānau at the school."
Deane-Rose, whose sister is a current student of Kahurangi, is a parent representative on the Auckland Girls' Grammar School Board of Trustees.
"The connection is massive. It never goes away," she says.