The 27th Aotearoa Māori Netball Oranga Healthy Lifestyles Tournament (AMNOHL) held in Mount Maunganui over Easter was an awesome showcase for up and coming secondary school aged Māori netballers from ten regions around the country.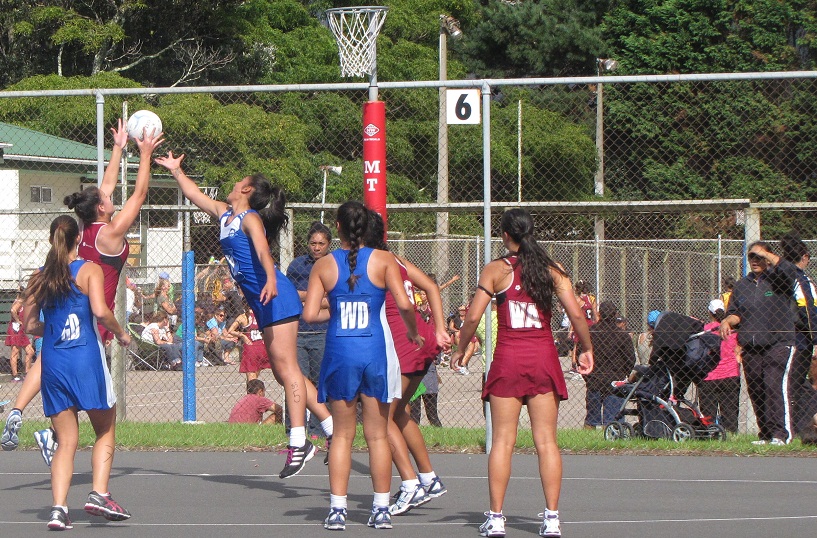 Over 1000 people – players, administrators, supporters including a quite a few locals – turned up to see these excellent young sportswomen in action. Silver Ferns Coach, Waimarama Taumaunu was there to support her kōtiro who played in IKKT under-15s team.  Nine players from the tournament were selected to take part in Netball New Zealand's three-day training camp and trial for the New Zealand secondary schools squad.  A further 21 girls qualified for the trans-tasman secondary school netball trials and a chance to compete in Adelaide at the end of May.
Tikanga Māori
E Tū Whānau team member, Shirleyanne Brown who worked with Ngā Manukura Wahine to incorporate the E Tū Whānau kaupapa into the event, said it is much more than a sporting competition.

"AMNOHL is the only netball tournament that incorporates the principles and values of tikanga Māori both on and off the court.
"For some of our girls and their whānau, this is the first time they've been exposed to Māori tikanga, through the art of waiata, noho marae, whanāungatanga, pōwhiri and the use of te reo Māori in an everyday way. The tournament provides the platform for the love of netball and being Māori".