Tamariki from Ōtaki kura were captivated by the videos made by their peers and other young film makers at the Māoriland Film Festival event for young film makers on 25 March, 2014.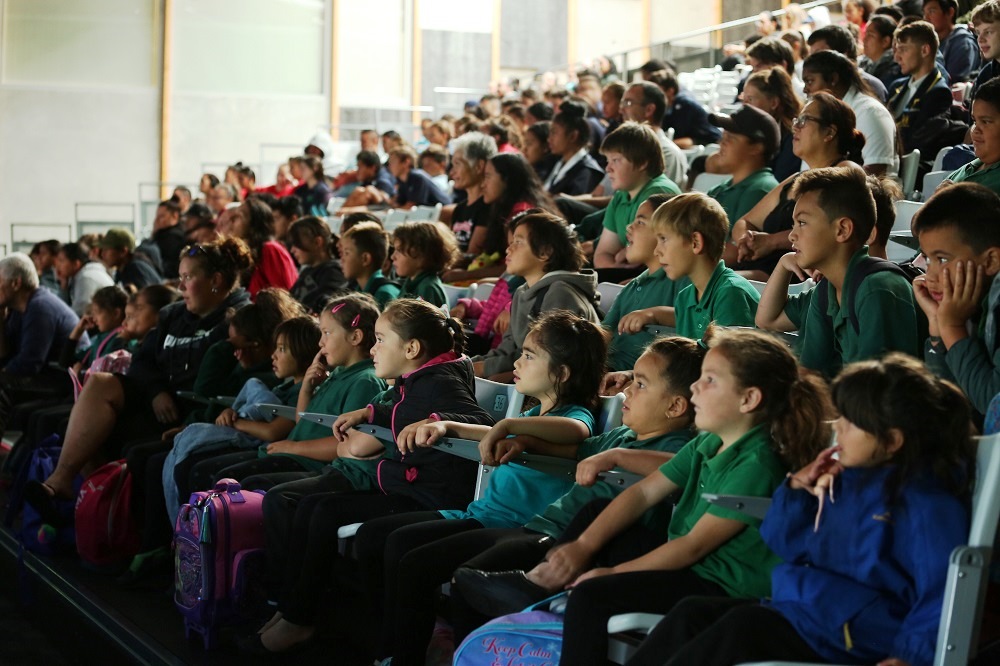 The event was held at Ngā Purapura, The Institute for Māori Lifestyle Advancement in Ōtaki where a gigantic screen showed five movies created by local students.  The short films were all made over 48 hours and the participants were required to use one of the E Tū Whānau values as the theme for their film.
Titles included Mum's Are Treasures, Being a Father, Leave Big Footsteps, and Tamanui.
Festival organiser Libby Hakaraia encouraged the audience to support their peers for having the courage to enter the event.  Darrin Haimona from the Māori Reference Group that oversees E Tū Whānau, presented the awards along with actors Temuera Morrison and Laurence Makaoare.
The four award winners were:
Te Kiritia Kamehameha (Best Film) – Te Tau Tuaiwa for Mums Are Treasures
Te Tino Hunga Mahi (Best Production Team) – Mums Are Treasures
Te Kaitohutohu Toa (Best Director)  – Philly Mete-Kingi for Mums Are Treasures
Te Toi o Nga Hangaru (Best Technical Contribution) – Tukotahi Turu-Ngahiwi
In addition, cerfiticates were presented to the following film makers:
Te Tauira Whaimana (Best Emerging Film Maker) – Isaac Cleland for Tamanui
Toi Whakaari Tane (Best Male Actor) – Tiwini Ngatai-Taplin for Being a Father
Toi Whakaari Wahine (Best Male Actor) – Savannah Eriha for Being a Father
Toi Mahi Ohu (Teamwork) – Kaylin Doyle, Jake Suitauloa, Lisiane Ropata-Box, Taylor John, Neihana Kiel for Leave Big Footsteps
Kai Tautoko (Support) – Kiana Morris