History, hauora and aroha took centre stage at the recent Whangaroatanga Day, a fantastic event hosted by Te Rūnanga o Whaingaroa at Tōtara North, a small papa kāinga on Whangaroa Harbour.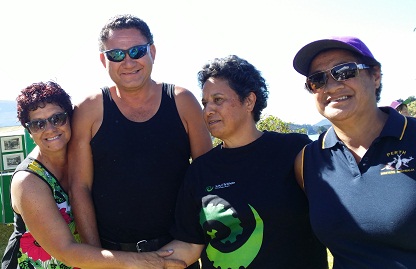 On 1 February 2014 over 200 whānau turned a small patch of land on the foreshore, next to the old Lane and Brown Mill, into the site of a down home festival.
Tamariki, tai tamariki, kuia and kaumātua sat in the shade enjoying each other's company and the homemade food which was plentiful and awesome. Tai tamariki had a ball.  There were waka ama lessons, egg and spoon races, tug of war contests and singing competitions.  Groups of young tāne threw themselves into the competition to perform the best haka about hauora Māori.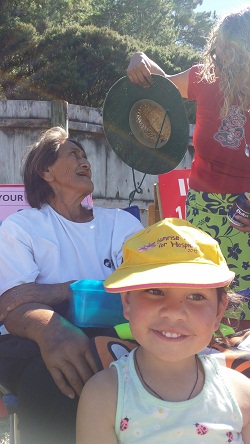 Whānau returned to celebrate
Many whānau now living in other parts of the motu came back for the day and joined their relatives in welcoming manuhiri, celebrating the town's history and the friendships between hapū and other families that have shared this small, historic community for over 130 years.
Tours of the mill and its shipyard were held throughout Whangaroatanga day and attracted lots of visitors.  The community is talking to the Historic Places Trust about restoring the buildings as a museum and, hopefully, attracting more tourists to the area.
The now derelict Lane and Brown Mill which processed kauri, and in later years exotics, from the time it was set up in 1870 till its closure in the 1990s, had been the area's largest employer.  Totara North became a thriving community as other businesses were attracted to the town to service its growing population. In its heyday it had its own school, churches and post office, a fish factory, butchers shop, kauri gum trading post, and a large communal garden.
Read local historian Moana Wood's story of the mill here.