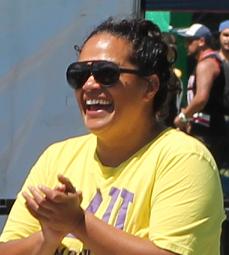 E Tū Whānau is developed and led by Māori. Government has a key role in supporting the work.
The Māori Reference Group (MRG) is responsible for implementing E Tū Whānau in collaboration with iwi, hapū and whānau and central government.
The Māori Reference Group members are Māori community leaders who, between them, contribute a diverse range of skills, knowledge and experience.
What they do
The MRG provides strategic advice to the E Tū Whānau initiative and it also has input into government policy that affects whānau wellbeing. It provides an important brokerage role and point of exchange between government and Te Ao Māori.
They have a responsibility to represent Māori interests as broadly as possible. Their key role is to:
provide leadership in the relationship between Te Ao Māori and Government
inform the strategic direction and monitoring, review and evaluation processes
ensure policy that affects whānau is Māori-led and meets the needs of Māori.
The MRG is committed to support and advocate the many strategies that exist within whānau, hapū, iwi and communities throughout Aotearoa.
Many others have given their talents and energy over the past decade to support E Tū Whānau.
Meet the members of the Māori Reference Group here