Five-year plan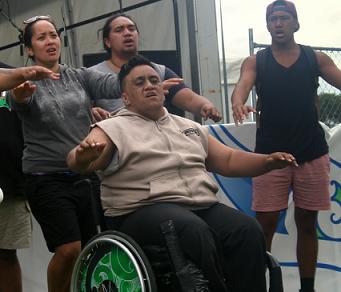 E Tū Whānau is articulated in a five-year Programme of Action. This provides a framework for change to address issues of violence within whānau.
ETW Programme of Action 2013-2018
Strengths-based
The E Tū Whānau approach is based on the concept that change will only happen when we build on whānau strengths and tikanga values and principles. It is about whānau, hapū and iwi making the changes themselves to create a different future for all.
The vision: Whānau are strong, safe and prosperous, living with a clear sense of identity and cultural integrity, and with control over their own destiny – te Mana Kaha o te Whānau!
There are five high-level goals:
leadership
changing attitudes and behaviour
ensuring safety and accountability
effective support services
understanding and developing best practice.
Broad commitment and support
The first Programme of Action (2008-2013) reflected the aspirations, experiences and commitment from a wide cross-section of Māoridom including iwi leaders, service providers, practitioners and whānau members.
The second and current Programme of Action (2013-2018) remains focused on Māori-led solutions, responsibility and accountability for positive change, and community discussion and action.
E Tu Whānau recognises that there are some things only Te Ao Māori can do, some things that are the responsibility of government and some actions that will require a shared commitment. It provides an opportunity for Māori to lead the solutions to address these issues with support from government. It also recognises that the key to success will be harnessing the strength of whānau across Aotearoa and taking action at the community level.