E Tū Whānau is a movement for positive change and it belongs to everyone.  E Tū Whānau nurtures and celebrates:
Te Ao Māori taking responsibility and action to create positive change
doing things that make whānau strong − te mana kaha o te whānau!
tikanga and Māori values − drawing on rich and powerful traditions
kahukura − the people that inspire change in whānau and communities.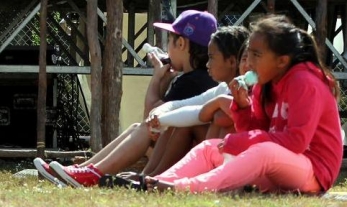 It has been developed by the Māori Reference Group (MRG) after extensive kōrero within Te Ao Māori about the values and behaviours that support strong, resilient whānau, free from violence.
On this website we celebrate whānau throughout Aotearoa as they build and create healthy, positive lives together.

Change starts with you − use the E Tū Whānau messages, values and resources to strengthen your whānau and community.
Te mana kaha o te whānau!